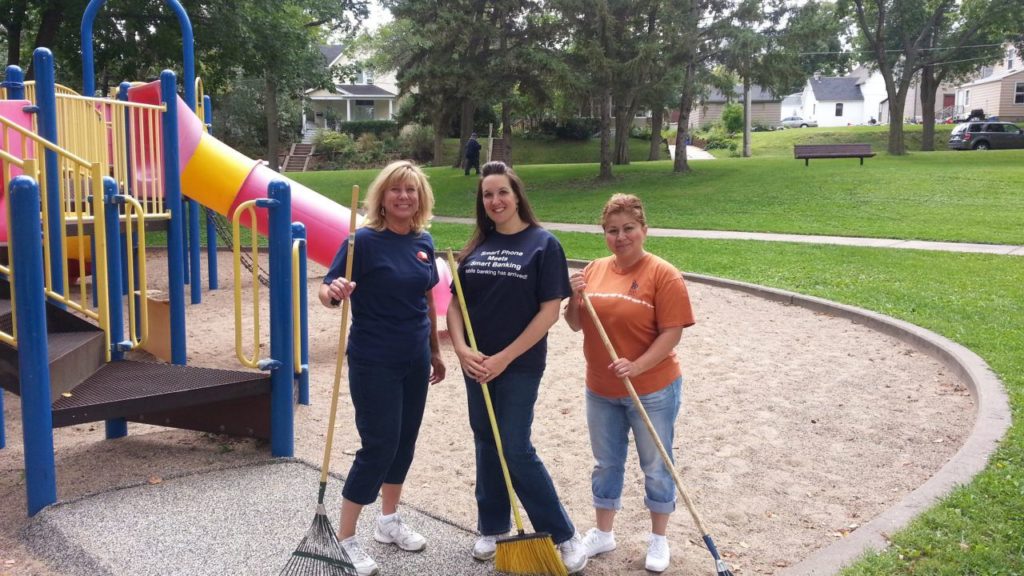 by David Lamb
After forty-two years in the neighborhood serving the clients who came and went from its location at 675 Randolph Ave. and building partnerships with local organizations, the branch is set to close May 14. In a letter mailed to customers, the bank's CEO, Heidi R. Gesell, encouraged West End clients to visit nearby locations at 985 Grand Ave. or 607 S. Smith Ave. for their banking needs. The letter notes that all staff working at the Randolph Ave. location will be offered new positions at the bank. 
Many West Enders expressed disappointment at the news but continued support for BankCherokee, the oldest family-owned bank in the Twin Cities. "I'm not even a customer and this is still a huge bummer for the neighborhood," Sara Diedrich wrote, responding to a report of the branch's impending closure in the "Okayest West 7th" Facebook group. 
"They were great neighbors," Mark Fangmeier added. "I always appreciated the group of employees who spent a day volunteering every summer doing [neighborhood] cleanup."
The bank's philanthropic efforts stretching back decades won it admirers across St. Paul. Each winter in recent years, BankCherokee has held a drive for clothes and other items, which it donates to Joseph's Coat (1107 W. 7th St.), a nonprofit that helps clothe people in need. It has also supported the Salvation Army (401 W. 7th St.), Every Meal (2723 Patton Rd., Roseville, MN), and Adams Spanish Immersion Elementary School (615 S. Chatsworth St.). Like its annual tradition of helping to clean up the Little Bohemia bike trail, all of these partnerships are set to continue, according to the bank. 
"Community service is a cornerstone of BankCherokee," said Landen Hedrick, Senior Vice President of Digital Banking & Marketing, who sits on the board of directors for the West 7th Business Association. "[A]nd we will continue that tradition in the West 7th neighborhood." 
For some observers, the branch's closure seemed an inevitable casualty of changing times in which global institutions with sleek banking apps and billion-dollar marketing budgets have encroached on territory once dominated community banks. "Not a surprise," Dan Galles wrote, adding that "[r]etail banking is all but dead." 
"I told you this was going to happen," Brianne Kueny lamented.