Keg and Case Market, 928 West 7th, has had a bit of a makeover in the past few months. The first thing you notice when you walk in is all the pinball machines spread throughout the main floor and the hum of video game theme songs coming from the building's newest tenant, Starcade.
The retro video game arcade, which opened at Keg and Case in June, has almost 150 games on two floors, plus a pinball partnership with Bad Penny Arcade.
"We try to mix it up. We have a good, diverse selection of games people have played before," said Paul Saarinen, one of the owners of Starcade. "Our free-play model lets people try out new games at no loss."
Admission to the arcade costs $15.00 for all you can play, all day. "We give you a wristband that allows you to come and go," Saarinen said.
Pinball is cash (or coin) only, as well as a few games set aside outside of their space for people who want to play casually.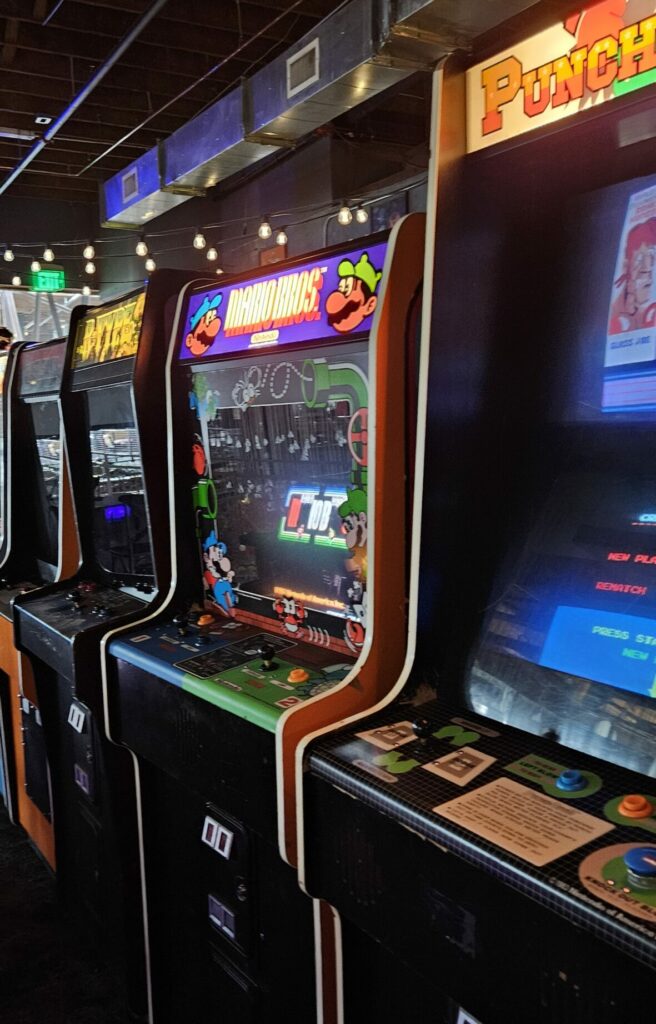 According to Mikey Jacobson, co-owner of Bad Penny, there has been a pent up demand for a place to play pinball in the Twin Cities.
"The city is totally thirsty for more pinball," he said. "This is the perfect spot."
Jacobson said that they host two pinball tournaments weekly in their space, a Wednesday women's only tournament and a Friday open tournament, the latter usually draws about 30 people a week.
Saarinen said he and his co-owners, Bryan Armitage and Tom Cogan, have been collecting and restoring games for a long time.
"We have about 600 games between the three of us, Saarinen said.
Saarinen said they opened at their original location in Roseville in 2021, but took the opportunity to move to Keg and Case when the chance arose.
"The building needs a couple of tenants to drive traffic," he said. "This is a good long-term home for us."
Saarinen said that their model is to create an affordable, safe space for families to have fun.
"We try to stick to what we do best: parties, games and add things around that like light food and interesting n/a drinks," Saarinen said.
They are looking at adding some additional amenities, like getting their liquor license and adding a frozen pizza menu. They are also considering a membership model for frequent visitors. But ultimately, it is about the games.
"Number one is games, and everything else is secondary," Saarinen said. "We want people to be able to take the family out and spend less than $100 for a whole day of fun."
If you visit: Starcade, 928 West 7th, St. Paul
Hours: Wed 11am-7pm, Thu-Sun 11am-9:30pm,
starcade.us