While the COVID-19 pandemic appears to be prying at the hinges of our normalcy again at the time of this issue's publishing, this summer went off largely without a hitch in Minnesota. Large gatherings like those we once took for granted emerged once again, and the state bustled with activity, laughter and more noise than many of us had heard for over a year. We decided to capture those phenomena and deliver them to you in the form of a not-so-common photo spread that details several events in the St. Paul area.
National Night Out Brings Sidewalks to LifeSt. Paul neighborhoods bustled with activity on August 3 as they gathered for the annual National Night Out celebration. Cookouts, live music and youth activities were a common sight as neighbors caught up with one another. The City of St. Paul launched a series of competitions to compliment the celebration, including a coloring contest, which will close Oct. 9. For more information visit: stpaul.gov/departments/police/national-night-out.
The annual National Night Out celebration brought neighborhoods around the country together to celebrate community. St. Paul was no exception and neighborhoods turned out in droves for the occasion.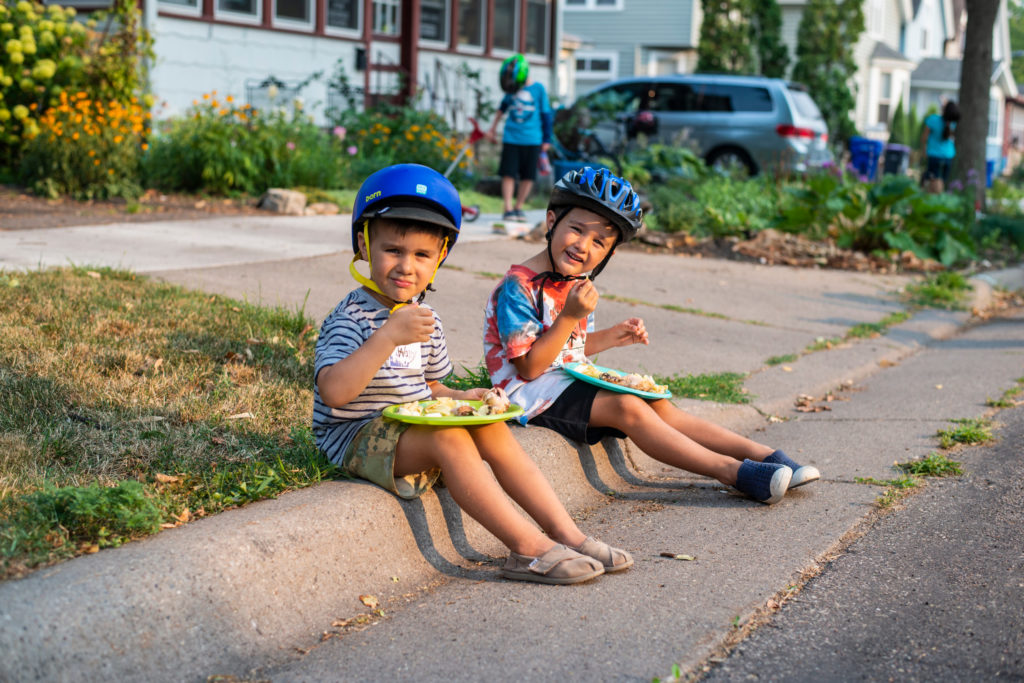 Things Get Icy at Science Museum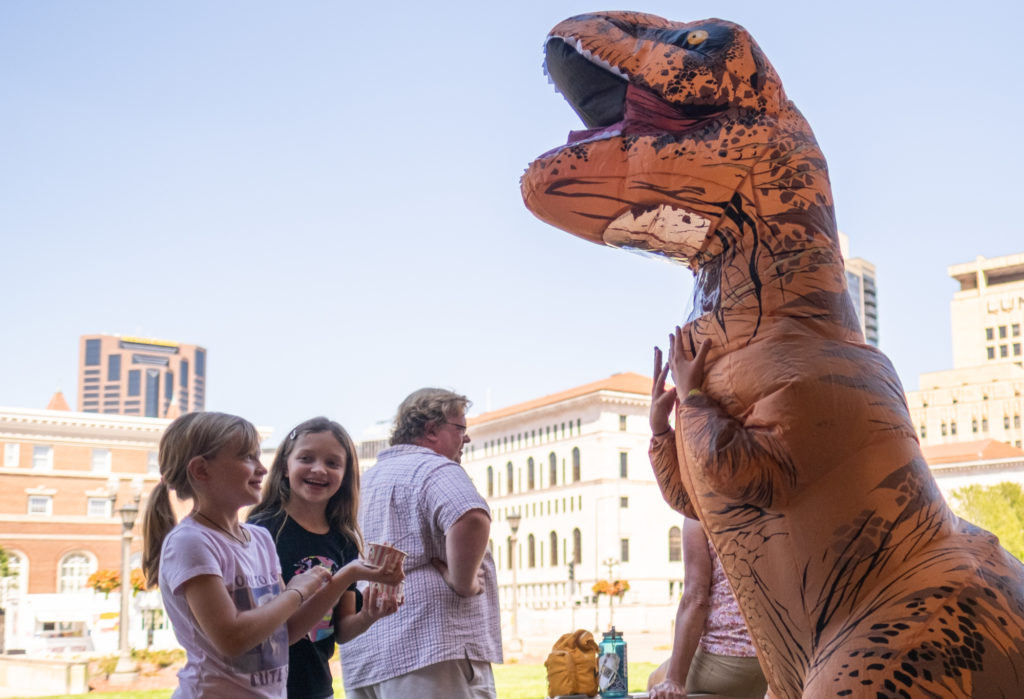 Those trying to beat the August heat were in luck on Aug.14 when the Science Museum of Minnesota, with the help of St. Paul Downtown Alliance, opened its plaza to the public for a free ice cream social event that featured several activities. The first 300 a were particularly fortunate as they were given free ice cream. Activities included sidewalk chalk drawing, a dinosaur dance squad and others.

Irish Fair Makes a Splash on Harriet Island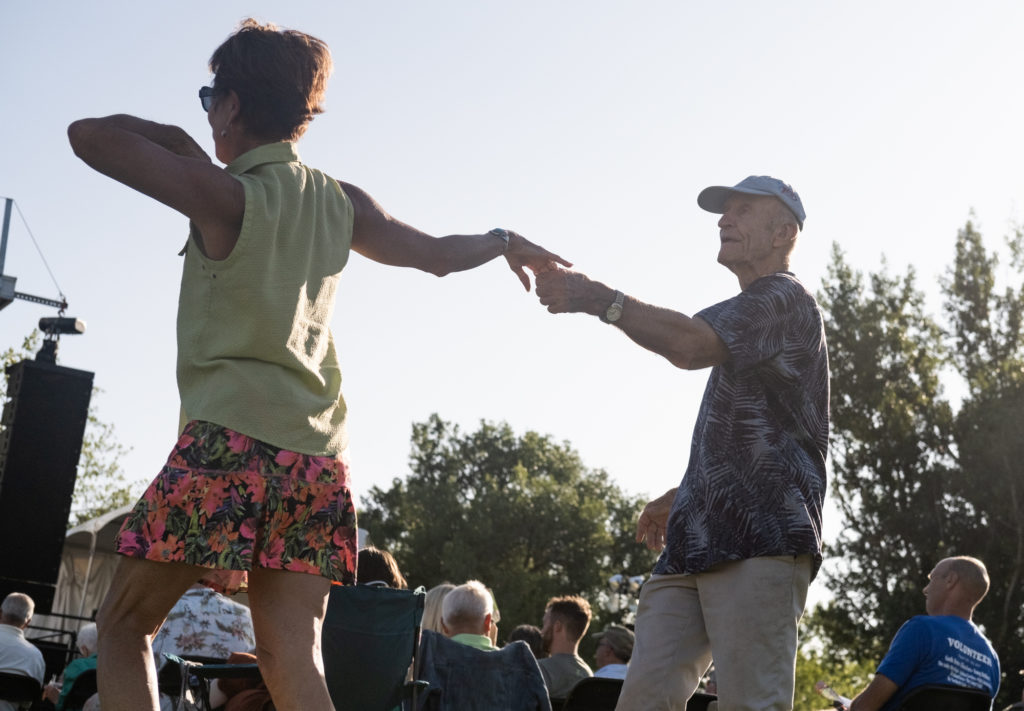 Harriet Island from Aug. 13-15 was home to a cacophony of signs of Celtic culture as the Minnesota Irish Fair made its return. This year's celebration, its 41st iteration, showcased performances on several stages, including a series of "Wee" stages for smaller ensembles and solo acts. Headliners included the Ashley Davis Band, the Belfast Cowboys and Eileen Ivers and Gaelic Storm.Visit irishfair.com for more information.
Circus Juventas flies out of this world with GalaxiumYouth ensemble, Circus Juventas, flew to the edge of the universe in search of a living stone in the heart of a shadow planet in their summer performance Galaxium. High-flying and proficiently synchronized, the ensemble wowed audiences at their show space at 1270 Montreal Ave., in St. Paul from July 30 through Aug. 15. Youth up to the age of 21 took to an assortment of suspended apparatuses to showcase their performative preparation nearly two years in the making. For more information about the ensemble, including registering youth for classes, visit: circusjuventas.org.