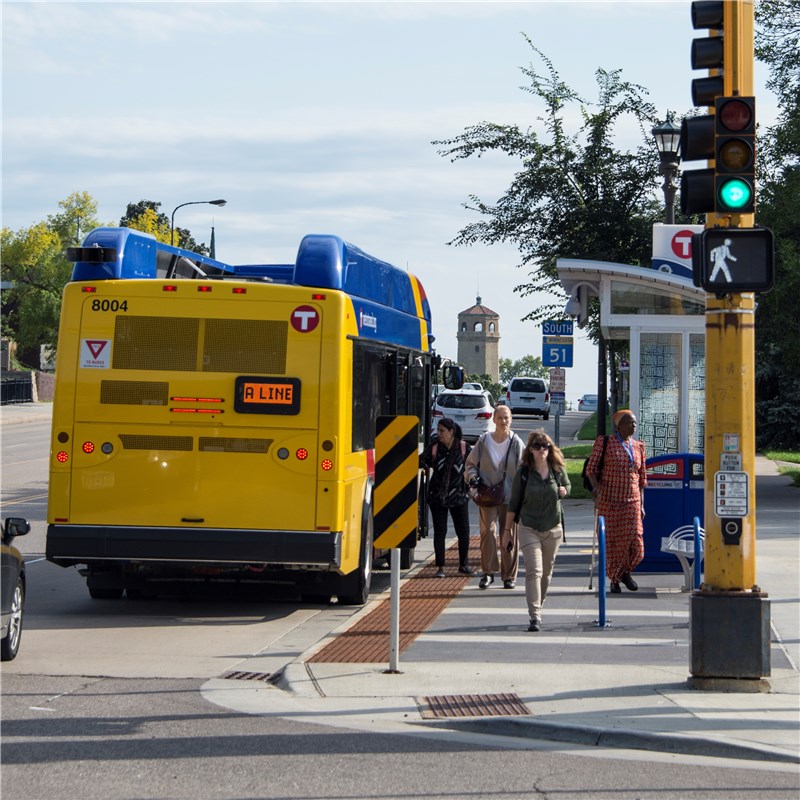 [Editor's Note: For those with good memories, you'll recall that the second Bus Rapid Transit (BRT) service in St. Paul (after the A Line on Snelling) was funded and ready to proceed on West Seventh when Ramsey County and the City of St. Paul asked that it be cancelled, in order to allow the Riverview Corridor Study to proceed. That study, after four years and millions of dollars spent, has determined that our best option is the modern streetcar, at a potential cost of a billion dollars, and a likely start of service in 2032. Meanwhile, the Bus Rapid Transit model has been so successful that new services are planned for more and more areas.]

Later this year, the Metropolitan Council will bring the same combination of BRT's faster, more frequent service and high-quality stations to the Penn Avenue corridor, now home to the region's sixth busiest bus route, Route 19. "Speed and reliability are two ways BRT improves the customer experience, attracts new riders, and keeps them using the service," said new Metro Transit General Manager Wes Kooistra. "Features like signal prioritization, well designed bus stops and easy on-off make for a better, more predictable ride for everyone." A further goal is to phase in to all electric buses.

In the coming years, BRT will serve several corridors now hosting some of our busiest bus routes, including 5, 6 and 21. In just two short years, BRT will also come to Interstate 35W, with the completion of the METRO Orange Line, a 17 mile route that has received full local and federal funding (see metrotransit.org/metro-orange-line).

Each year the Council compiles data about transit ridership across the seven-county region, from Metro Transit's bus and rail service to suburban providers' local and express bus service, to more specialized services. Regional transit ridership combines the number of rides on all types of transit and by all the region's transit providers. See metrocouncil.org for all the transit news and planning information.