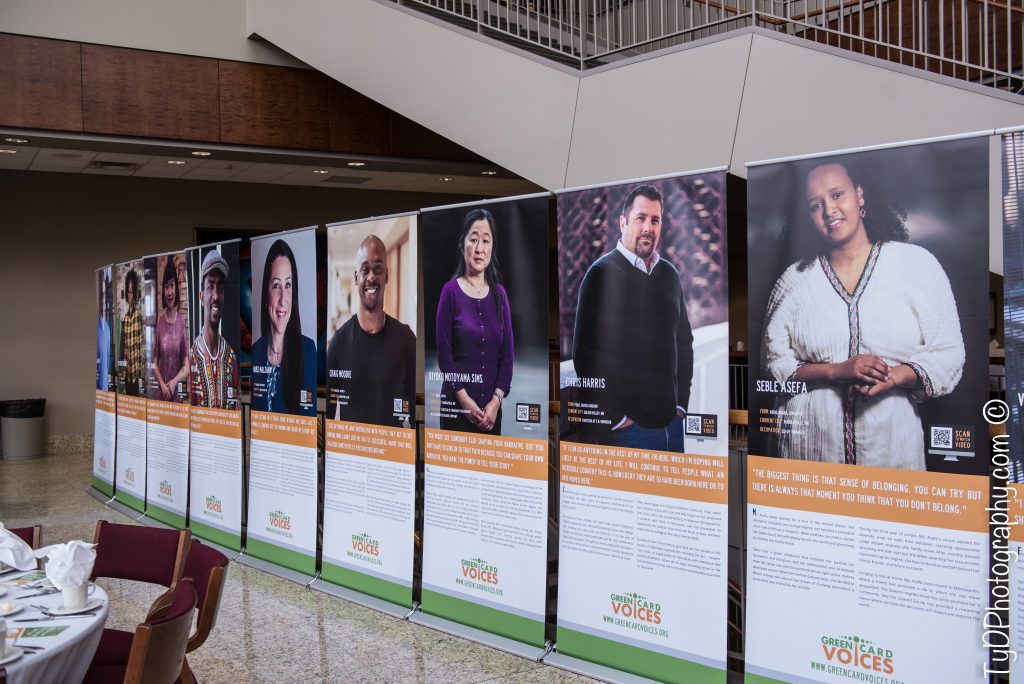 Over the years, Minnesota and the Twin Cities have been shaped by many diverse immigrant populations. In the new banner exhibit, "Green Card Voices: Immigrants Telling Their Life Stories," visitors can learn about the lives of people from 22 different countries — from Bangladesh to Cameroon to Bosnia and Herzegovina — who now live in Minnesota.
The participants represent a diverse range of professions and ages and arrived in Minnesota through many immigration routes — including as refugees, DACA recipients and through family reunification — but they all share one important trait: they now call the Twin Cities home.
In this exhibit in the Minnesota History Center's free Irvine Community Gallery, visitors can view photographs of each immigrant and read biographies of their unique stories — then scan a QR code on a phone or another device to see first-person videos of each participant discussing their immigration experiences.
This exhibit was created by the Twin Cities nonprofit Green Card Voices (greencardvoices.com). Its mission is to share personal narratives of America's immigrants, fostering tolerance and establishing a better understanding between the immigrant and non-immigrant populations.
Green Card Voices: Immigrants Telling Their Life Stories runs through May 27 at Minnesota History Center, 345 W. Kellogg Blvd., St. Paul. Hours: Tue 10am-8pm, Wed-Sat 10am-5pm, Sun Noon-5pm. Exhibit Admission: Free.