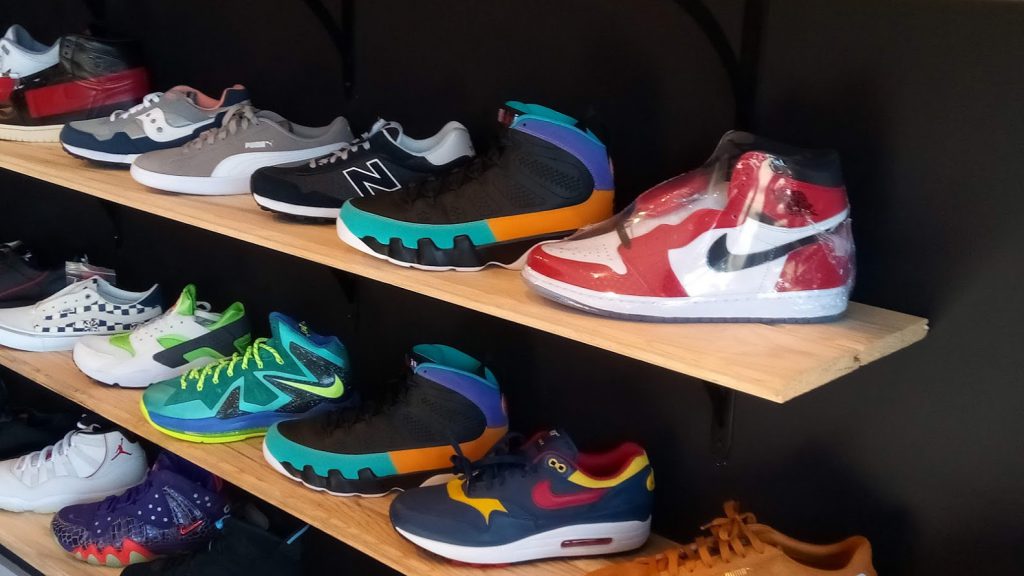 by Jerry Rothstein
Manny Hall is dreaming of creating a kick-back elite lounge in the heart of West Seventh, with a unique combination of barbering artistry, comfort and relaxation, and a display of the highest quality sneakers you can imagine.
Atlete Lounge has opened at 263 West Seventh in part of the space formerly occupied by John's Antiques. Building owner Michael C. Black, the well-respected mediation lawyer whose offices are upstairs, took the opportunity to create two elegant storefronts and classic interiors and continue the trend of neighborhood enhancement in that part of the near-downtown and the Xcel Center scene.
For Manny, that vibe was highly attractive, as he knows that the Atlete Lounge's presence will generate interest and a steady clientele, both for hair, facials, massage and the growing market for collectible sneakers.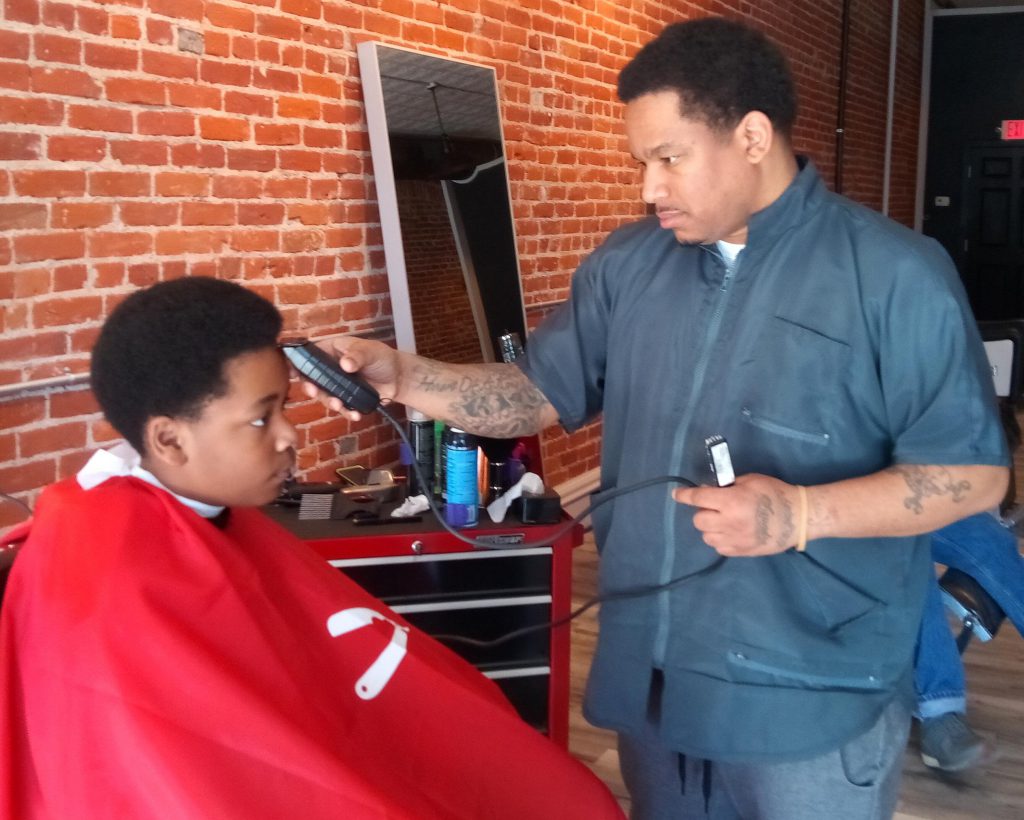 Manny was born in Long Island, New York, and divided his youth between there and St. Paul. After graduating from high school, he decided to attend the Minnesota School of Barbering, one of the best known and most highly regarded barber schools in the country. He recalls that as a teenager he would practice cutting his friends' hair and always had good results. With his barber license he went on to work in White Bear Lake, and later had his own shop on the East Side.
For years Manny has wanted to be in a thriving, exciting neighborhood. When he saw the chance for this classic space on West Seventh, he went for it.
As a barber, Manny has many different kinds of customers, and his relationships with them are just as varied. Some want to talk; some to listen. Others to get the job done. Some end up as friends.
The unexpected turn to sneakers came from Manny's love of shoes and his recognition that the market moves between solid and hot. He sells on-line and in the store, accepting consignments after verifying the shoes offered and assuring they meet his quality standards. The commission for consignment sales is an extremely reasonable 20%. He also thinks there's potential for adding other high-end items — for example, he is looking into high-end eyeglass frames.
His Classic, Lounge Style and 7th Street cuts are augmented with line cuts and enhancement, and graphics.
While already offering facials, Manny is open to adding massage and other healthy services as the shop develops. There are chairs for rent.
Atlete Lounge, 263 West Seventh, 651-528-7083: atletelounge.com. Hours: Tue-Sun, 10 a.m.to-6 p.m.