The Oneida Scholarships are presented each year by Keystone Community Services to West Seventh residents who need help with their post-secondary education. They are a legacy from the Oneida Education Center whose mission was to provide quality adult education classes and to strive to improve individuals' lives through education. After the Oneida Education Center closed, the scholarship program was established to help make our community stronger by promoting education among West Seventh residents.
For 2018, Kiera Coleman was awarded a $2000 scholarship to help her pursue a B.S. Degree in Biochemistry and Forensic Science at Hamline University. Summer Larson was awarded a $1500 scholarship toward her work on an Associate Degree in Health Sciences at Saint Paul College.
Applications for 2019 scholarships are now available at West 7th Community Center and on Keystone's website: keystoneservices.org.
Kiera Coleman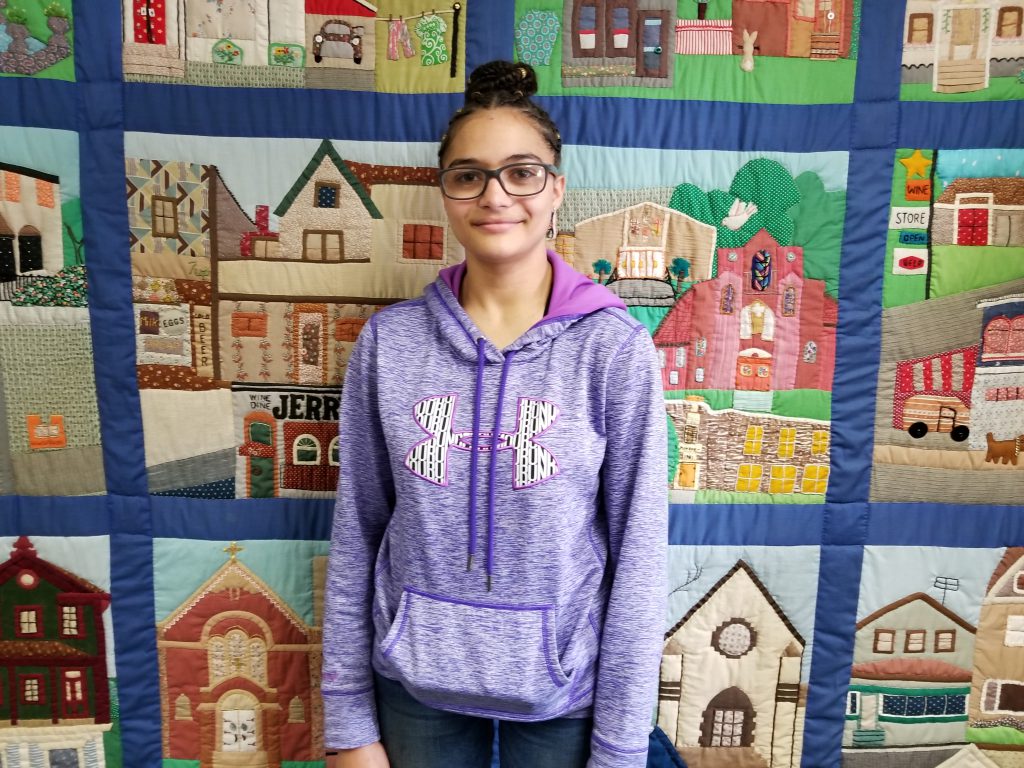 I grew up in St. Paul in a busy household consisting of my mom, grandparents, uncle and siblings. The best part of that living situation was that there was no shortage of familial support as the care of each individual could be divided so many ways. Being the oldest of four children, I helped to raise my younger siblings, and they continue to be a central part of my life. As a child, I was taught that education was very important and my family pushed me to do my best in school. I was always curious, enjoyed learning new things and wanted to figure out how things worked. My favorite subjects in grade school were math and reading, though I liked learning just about any subject. In high school, I was lucky enough to receive a scholarship to go to a private school. My family worked school events to help pay the difference so that I could have a good education. It was in high school that I started to excel in math and science and realized that I wanted to do something in the STEM field as a future occupation. Junior year I took an introductory forensic science class, and that inspired me to pursue forensics in college.
I chose to attend Hamline University where I am majoring in biochemistry and getting a certificate in forensic science. I chose Hamline because it is the only school in Minnesota with a forensics program, and I wanted to stay close to home. Biochemistry is a nice pairing because an understanding of how living organisms work and the ability to perform chemical analysis is essential to the forensics laboratory. I have a heavy course load, but I am doing something that I love, so it is worth it. I will be graduating from Hamline University in May of 2020. After graduation I will hopefully find a job in a forensics laboratory, however my biochemistry degree has prepared me for numerous occupations within the STEM field.
Summer Larson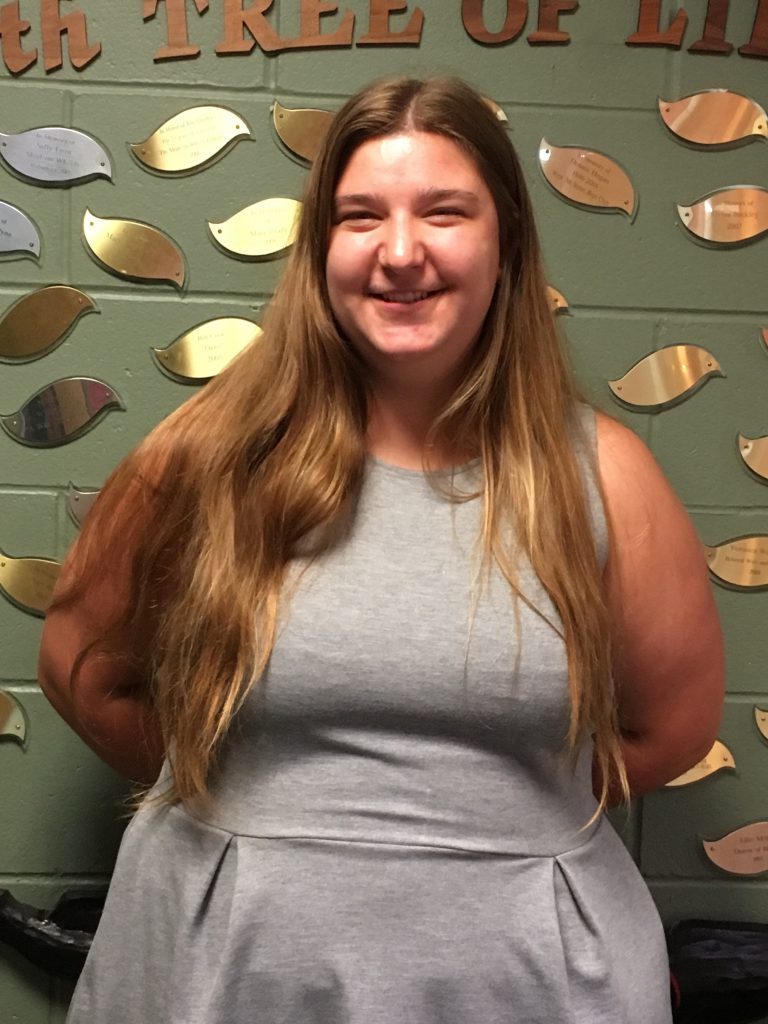 My name is Summer Larson. I am 22 years old. In my free time I enjoy hanging out with my family and friends, watching shows about doctors like Grey's Anatomy and The Good Doctor. I am in school right now to get my Associate Degree. Growing up I lived with my mom and her parents, whom I called Nana and Papa. After both of them had passed away, my mom and I remained to live in their house, and her twin brother and his family and her older brother came to live with us. I grew up always being around family so I knew that the day I graduated high school I would go to college and stay close to home.
As I got older, I was always told to stay in school, for the only person in my family to ever graduate high school was my grandmother. I always liked school so I never saw this being a problem. Since then I became the second person in my family to graduate from high school and the first to go to college. When I was younger, about six years old, I decided that I would want to work in a hospital when I grew up. As I reached high school and started to babysit for a family friend who was a nurse, I decided nursing would be the path for me. I took a Certified Nursing Assistant course at Saint Paul College my senior year to make sure I loved helping people and would like the work. Now I look forward to being a nurse my whole life. The nurse that I babysat for passed away in April of ALS, and I knew I had to reach my goal not only for myself but for her, as she told me about the job and how great I would be at it.
While I'm currently a full-time student, I'm also working as a personal caregiver for individuals with disabilities. I love my job, as I'm helping people and working on my skills for a soon to be Registered Nurse. Without my family and friends shaping me, I would be where I am and know what I want to do with my life. Getting selected for the Oneida scholarship is helping me reach my goals, so I can work on my school work (studying and homework) more than using up more of my time working to pay for school. I volunteer at the West Seventh Community Center and that's how I learned about this opportunity.