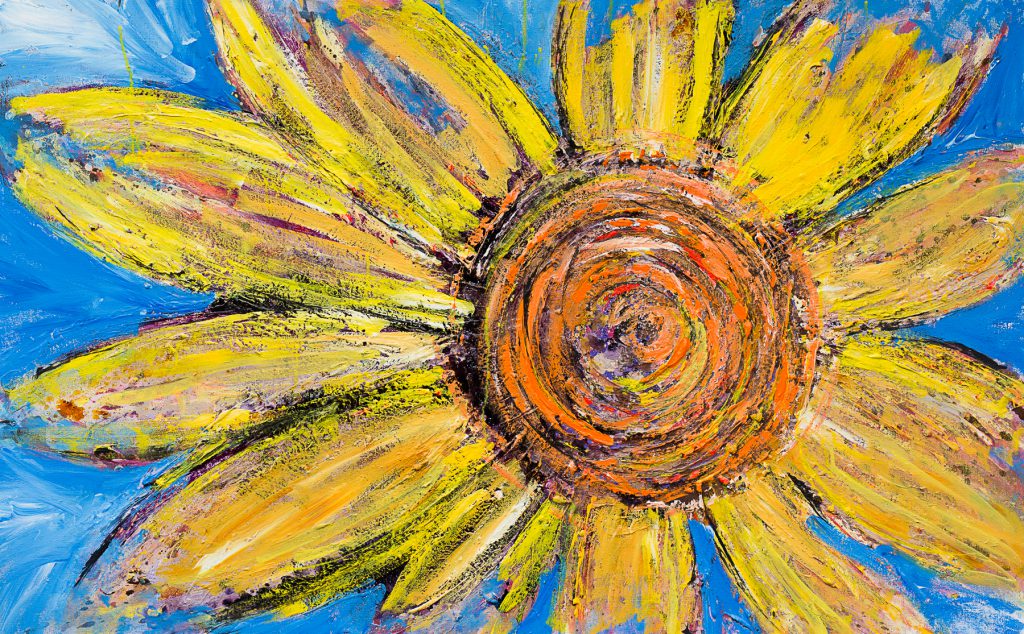 A recollection of a garden she once loved: discover the remarkable acrylic, painted, imaginings of light, color and textures by blind artist, Annie Young.
Award winning American artist, Annie Young presents her recent creative works in a solo exhibit on display at Frameworks Gallery. Annie lost her sight, but was determined to paint the blooms inspired by her memories of the flower gardens she loved tending and photographing when she had her sight. Using a variety of mediums and the interplay of colors and textures, Annie Young is largely known for her topographic acrylic paintings has recently pushed past the boundaries of her "perceived" limitations and introduced works offering a greater fluidity. Combining the use of both techniques has allowed her to capture and bring to fruition her favorite botanical memories.
Several paintings will be available for light touch navigation. Annie has also invited glass artist and friend, Geralyn Thelen, to showcase her latest 2-dimensional glass creations. To learn more visit: annieyoungarts.com.
Meet the Artist: Saturday March 9, 7-9 p.m. at Frameworks Gallery, 2022A Ford Parkway, St. Paul. Open Mon-Fri 10 a.m.-7 p.m., Sat 10 a.m.–5 p.m. Closed Sun. Telephone: 651-698-3372.