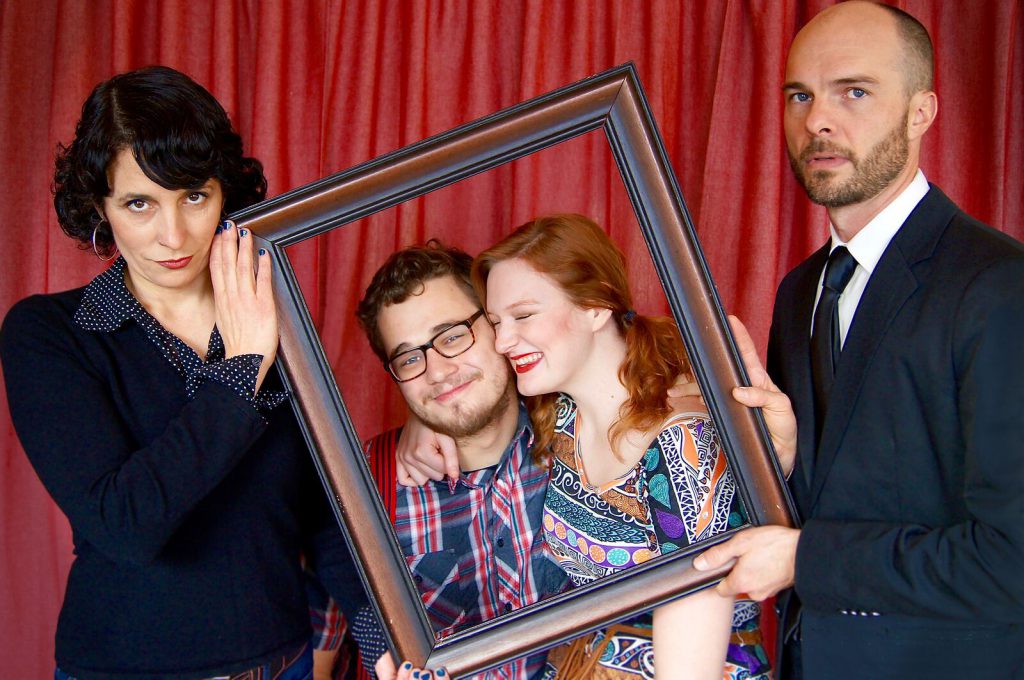 'Til Death: A Marriage Musical, returns for its fifth season at Art House North, February 1-23. Writers and performers Jeremiah & Vanessa Gamble, who recently celebrated their twentieth wedding anniversary, wrote the show and have performed it every Valentine's season since 2012.
Says Jeremiah, "It has become our Valentine's tradition. We love to see couples laughing together and cozying up to each other. Laughter is good couple's therapy."
Some couples have returned year after year, often bringing new friends and family. One couple remarked, "It's a must see for all married or soon to be married couples. The perfect combination of humor and inspiration." Many couples have found it to be a great way to celebrate their anniversary. "We saw it to celebrate our 50th wedding anniversary! The right blend of touching and humorous, and bits every couple can relate to."
Joining the Gambles onstage is another real-life married duo, Damian & Anna Leverett, who are returning for their second season as the quirky newlyweds, Leslie and Freddie.
Damian says, "Doing this show last year was a very special experience. We all look out at the audience and see couples holding each other, laughing together, clinging to one another."
Anna adds, "I can't wait to perform 'Til Death again. Damian and I are often performing in different shows, and the hustle of the acting world can be tough on our marriage. It is a JOY to get to be in the same show AND play a married couple!"
Vanessa adds, "Working with your partner has its ups and downs. The highs are high and the lows are low, mostly because you know each other so well. But… it's worth it. And we do laugh a lot, which saves everything — including our marriage — particularly during tech week."
'Til Death follows the story of Ethan and Olivia (portrayed by the Gambles), a couple in marital midlife crisis who find themselves stuck in a remote cabin with newlywed eccentric strangers (portrayed by the Leveretts) who are "perfectly perfect for each other."
'Til Death: A Marriage Musical: Feb 1-23, Fri-Sat, 7:30pm. Thu, Feb. 14, 7:30pm, Sat, Feb. 16, 3pm, and Pay-What-You-Can-Night Feb. 11, 7:30pm. Art House North, 793 Armstrong Ave. Info: bucketbrigadetheater.com or 800-838-3006. 
Roasty coffee and artisanal cupcakes by West 7th St. Paul bakery, Brake Bread, included. And, new this year, Michael Pearce Donley (of Triple Espresso fame) will perform love songs by request whilst you enjoy your dessert!