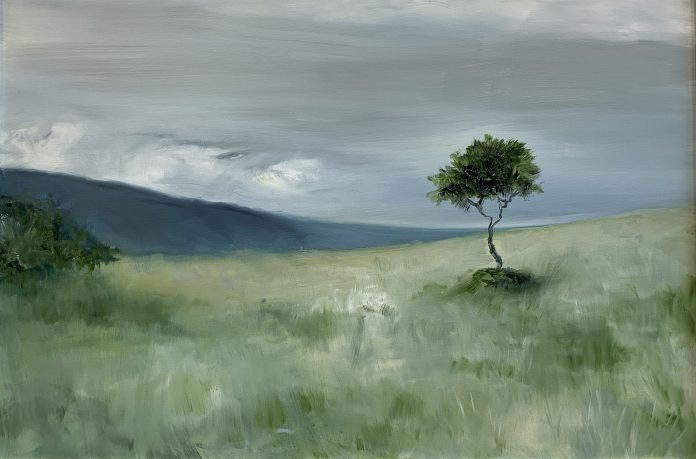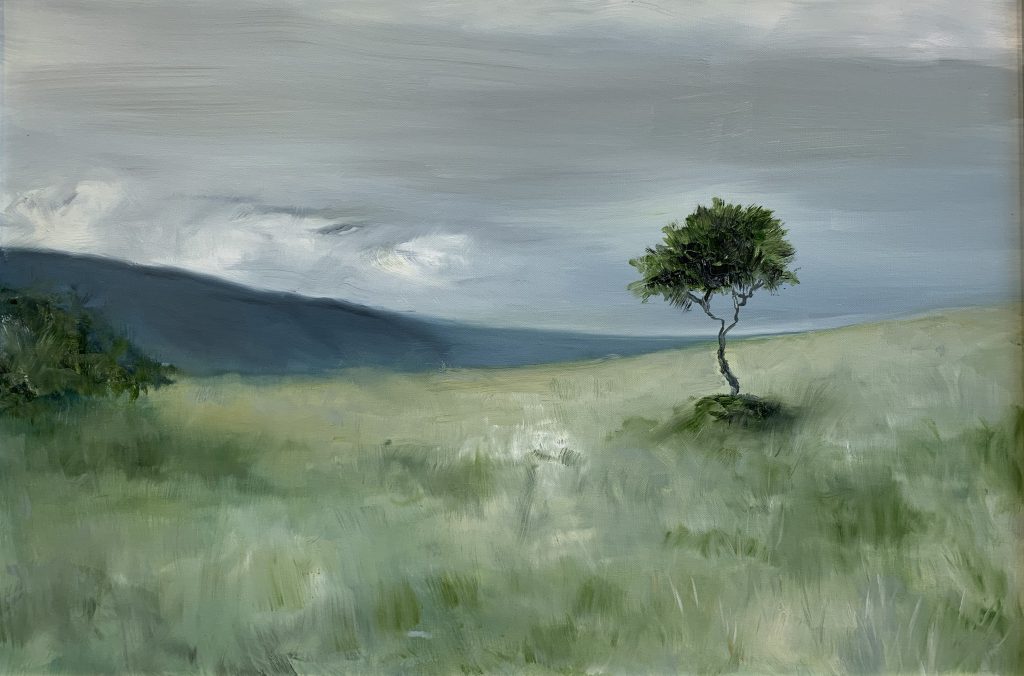 Frameworks Gallery has opened a themed exhibit that serves a dual purpose: both to share the intense work of eight artists working in varying styles and mediums, and also to play a role in raising awareness and funds for the Team World Vision effort to support clean water projects and sponsorships of children around the world.
Team World Vision, a part of World Vision, was started 13 years ago by Michael Chitwood and has since raised over $50 million for clean water projects and provided thousands of children with sponsors around the globe. His idea was for people to take part in endurance sports (marathons, triathlons, etc) while asking others to donate money or sponsor children. Since 2015, Frameworks Gallery co-owner Mandy Madsen has participated in four marathons, two half marathons and an Ironman with Team World Vision in an effort to raise money and sponsorships. 
World Vision is a global Christian relief, development and advocacy organization dedicated to working with children, families and communities to overcome poverty and injustice.
Mandy wanted to bring this passion to the workplace, so Frameworks sponsors a child for every employee and is donating 100% of the gallery's profits from this show to Team World Vision. There will also be an opportunity AT THE Gallery to sponsor a child through World Vision for $39 a month — a very personal way to help someone and aid in bringing an entire community out of poverty. Any person that sponsors a child the night of the opening will receive a $250 gift certificate to Frameworks Gallery as their thank you.
The art for this show has a global theme, with works representing Africa, Europe, local Minnesota and more. The artists are Andy Evansen, Jack Dant, Jackson Duin, Darrell Hagan, Hannah C. Heyer, Mandy Madsen, Juan Parker and Susan Solomon.
Artist Jackson Duin, a 14 year old artist, has chosen to donate all of his paintings, and Susan Solomon is donating one of hers, so for these works the artist and gallery commissions will all be given to Team World Vision.
People can also connect with World Vision and donate or sponsor a child through the website, teamworldvision.org.
Frameworks Gallery, 2022A Ford Parkway, 651-698-3372: frameworksmn.com. Gallery hours: Monday-Friday, 10 a.m. to 7 p.m., Saturday, 10 a.m. to 5 p.m. Art for Clean Water runs through March 2.