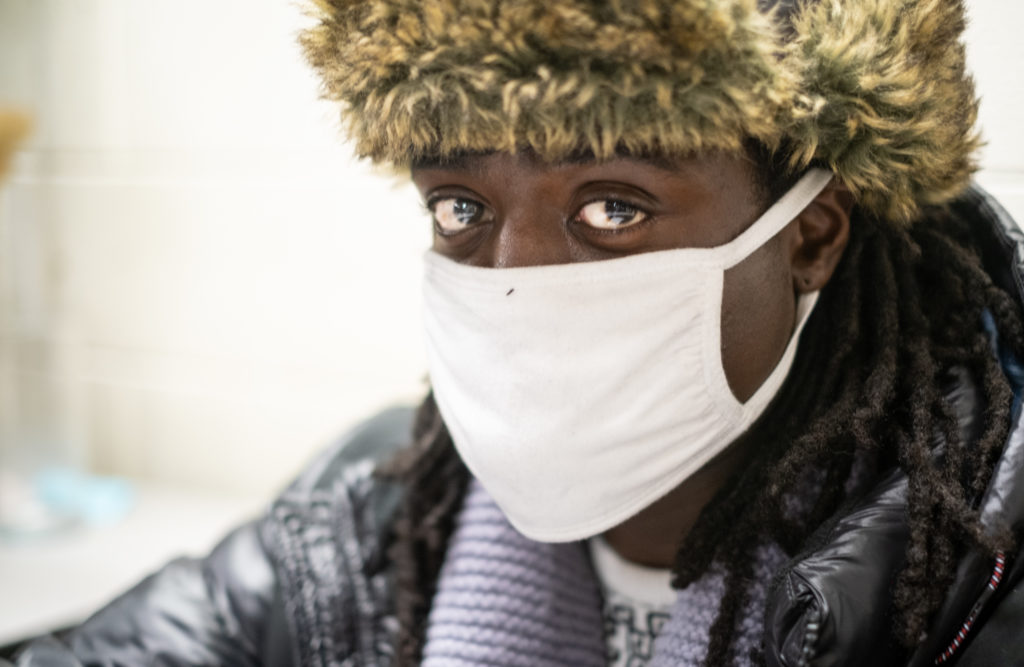 By Casey Ek
A  collection of West 7th area businesses and property owners has sued the City of St. Paul and the Listening House, the organization that runs the Freedom House, over issues they believe are linked to the homeless day shelter located at 296 West 7th St. 
The suit filed by Tom Reid's and the Art Farm, among other property owners, alleges that Freedom House and city staff haven't adequately responded to over 100 disturbances listed in the suit. Included are instances of littering, open drug use, assault and trespassing, among others. The lawsuit further argues that an uptick in crime in the West 7th neighborhood is higher than the city average uptick because of the shelter. 
"Freedom House guests are invited there by Freedom House and are permitted to cause disruption, damage and safety threats to neighbors and businesses without intervention by Freedom House or the City, including remaining overnight in an area that is not zoned (even temporarily) as an overnight shelter," the lawsuit states.
In November 2020, the city passed an emergency ordinance that allowed for the Freedom House to occupy its current location. The so called "Freedom House Ordinance" was passed in part to quell tent colonies of unhoused people that had cropped up around the city as winter began taking its hold. 

Now, about a year after the original ordinance was passed, winter is again returning, and Freedom staff are noticing an uptick in guests. 
Listening House Executive Director Molly Jalma, who refrained from commenting on the specifics of the suit while the case is open, said that while the lawsuit is a blow to the organization, "It's not hard to sleep at night knowing the work is needed.
Ultimately we need to be open so people can be warm this winter."
The lawsuit, which was filed Nov. 5, came days before the city by a 7-0 vote adopted a new ordinance that will allow homeless day shelters to operate in more neighborhoods around St. Paul. The ordinance stipulates that day shelters can house people overnight in extreme weather events. It also states that facilities 7000 square feet or larger must obtain a conditional use permit. The Freedom House falls within that category, and Jalma added that the Freedom House will continue providing services for as long as possible, stating that the newly adopted ordinance will help usher in more options for the city's unhoused.
Jalma added that while outcry against the day shelter has been plentiful, support has not been hard to find either. A recent example of this was the Listening House annual fundraiser that drew in around $50,000, and counting, from St. Paul's business and civic leaders.
The lawsuit is not the first time the Listening House has faced community backlash over its nearly 40 years of operation. When the organization opened its Dayton's Bluff location, neighbors raised similar complaints as those raised by West 7th businesses. The backlash her organization has faced, Jalma said, comes with the territory and helps her empathize with those she helps serve.
"For a lot of people, they conflate us with our guests. We get treated in the same way. For us, it [community backlash] gives us a tangible feeling of what our guests are going through. We've been through it before. We'll probably go through it again," Jalma said. 
For the time being, Freedom House will stay its course on West 7th. Jalma said the facility is actively seeking volunteers and donations, both material and monetary, as they prepare for the harshest months. Donations can be made online at listeninghouse.org/make-a-gift. Checks can be made to Listening House of St. Paul, 464 Maria Ave., St. Paul 55106. Jalma also continues to urge the public to tour the Freedom House facility so they can get a sense for the lives of its guests.