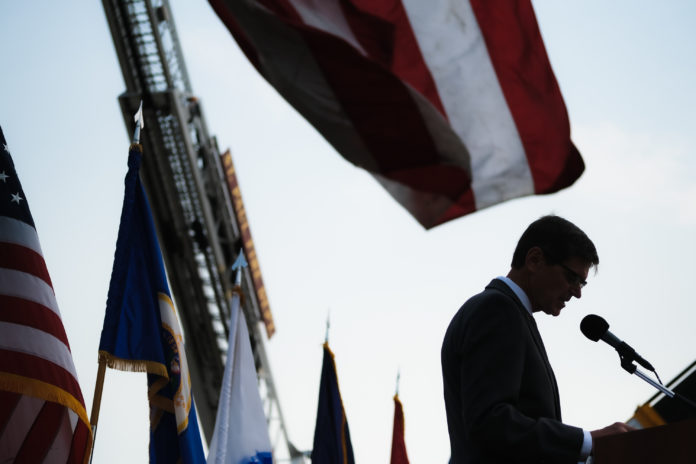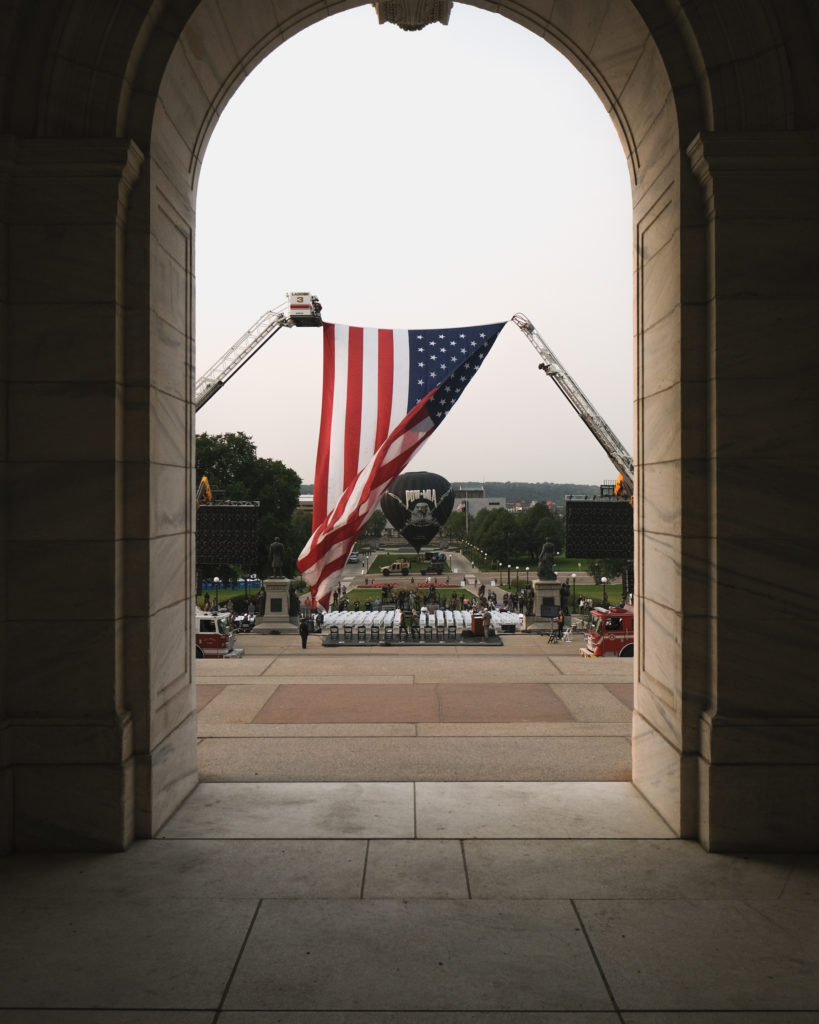 By Casey Ek
The events of 9/11 20 years ago irreparably shifted the course of the world, and for a moment, according to some residents of St. Paul, the United States came together to grieve the loss of thousands of lives and the less visible loss of feelings of collective safety.
At the Minnesota Capitol, hundreds gathered on Sept. 11, 2021, to reflect on the 20 years that have passed since the terror attacks that leveled the Twin Towers and marred the Pentagon. 
Attendees heard the tolling of bells in alignment with flights 11, 175, 77 and 93 crashing into the Twin Towers, the Pentagon and an open field in Pennsylvania. 
Michelle Byrne, who resides in downtown St. Paul, who was at work at a neighborhood organization the time of the attacks, recalls not knowing how to respond to the immediate aftermath. 
"The main thing I remember is hearing the news and really not knowing what to do," Byrne said. "It was a different experience. Do you go grab your kids from school? Do you stop work?"
"My recollection is that before 9/11 we were not a cohesive nation either. It was that extraordinary event that brought us together when we were in sort of disparate positions," she later added. 
Mother and daughter Charlene and Ona Wilcox were among the family members of the military servicemembers who died in conflicts after 9/11 in attendance at the event. Their son and brother Spc. Carlos Wilcox with the U.S. Army, along with fellow Minnesotans Spc. Daniel Drevnick and Spc. James Wertish, was killed in Iraq in 2009. 
Of the 20-year anniversary Charlene said, "I am feeling very proud. I'm not saddened. I'm feeling very proud to represent my son."
"I think this should be a day when we remember we are all one family," she added.
This is a sentiment Gov. Tim Walz echoed in a speech to the gathered crowd as he reflected on the country's current political and cultural tensions. Ona, who lives in the Twin Cities, said she feels optimistic that remembering the events of 9/11 can help bring the United States back to a place of unity.
"We've pulled ourselves together before, and it's time we do it again," Ona said.