Thanks to the NewStudio Gallery in St. Paul, the Minnesota Museum of American Art made a return to in-person showing with their latest Exhibit Many Waters. Based at the Gallery and at the M's Robert Street location and surrounding skyway and running through Oct. 2, the museum's latest exhibit is likely to have something for everyone.
Many Waters, inspired in part by the Mississippi River and the endeavors of Minnesota's American Indian peoples, the exhibit provides a space for its 50 jury-selected artists to express themselves while exploring their relationship to water.
"The work in Many Waters fosters conversation, awareness, a sense of care, as well as new ways of thinking about water and water stories through many different lenses, including ecological, social, political, historical, spiritual, and creative," The M writes of the exhibit.
Showcased work is made from a spectrum of materials, many of which were found. These denote a concern for the environment and the impact humans have on bodies of water.
The exhibit comes as The M is in a nationwide search for a new executive director. The museum hopes to fill the position by early November and will begin reviewing applications on Sept. 7.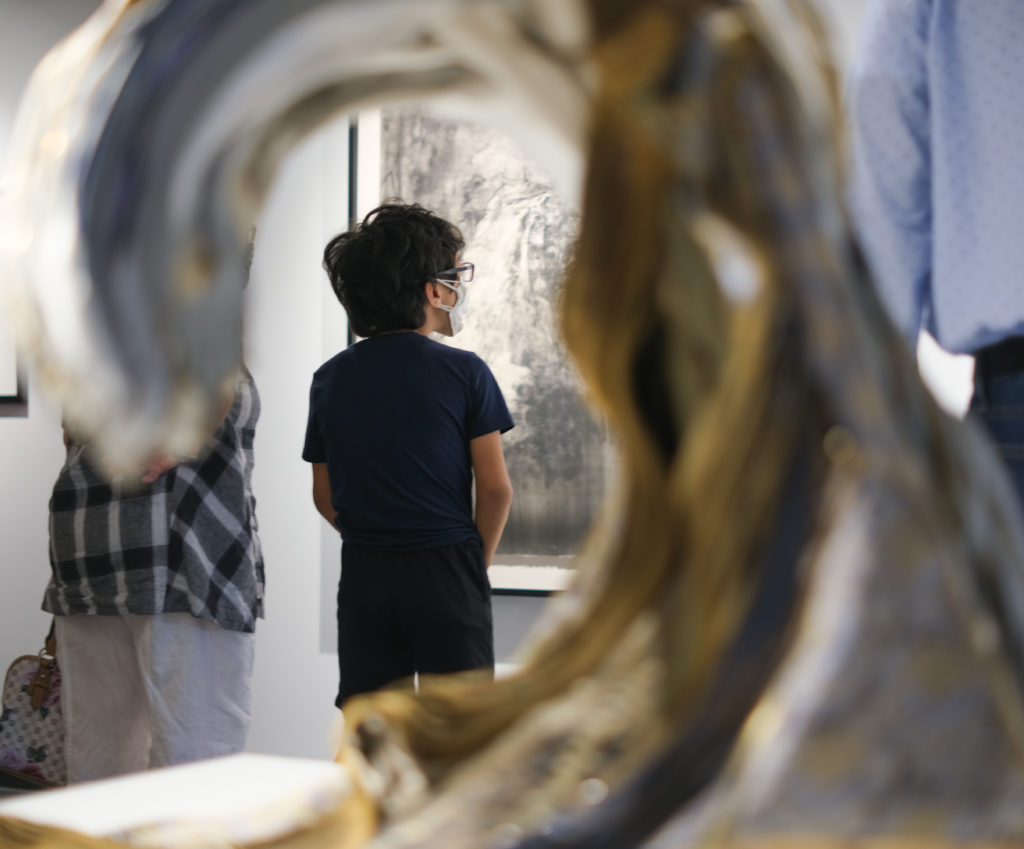 NewStudio Gallery is located at 2303 Wycliff St, St Paul. Free parking is available on-street and in two adjacent surface lots. A bike rack is also available outside the building.

FEATURED ARTISTS 
David Andree · Alyssa Baguss · Moira Bateman* · Barbara Bend* · Casey Bennett* · Vernal Bogren Swift* · Kelsey Bosch* · Nick Brown, Ryan Griffis, and Sarah Kanouse with contributions from Rozalinda Borcilă, Dylan A.T. Miner, Heather Parrish, and Corinne Teed · Isabelle Carbonell with contributions from Andres Camacho · Andrea Carlson, Tia-Simone Gardner, John Kim, and Jenny Schmid · Morgan Clifford* · Melissa Cooke Benson · Zamara Cuyun · Emily Donovan* · Gregory Euclide* · Regina Flanagan* · Billy Flynn* · Linda Gammell* · Tia-Simone Gardner* · Ruthann Godollei · Karen Goulet* · Ian Hanseworth* · Annie Hejny* · Joan Bemel Iron Moccasin · Ethan Jones · Jes Lee* · Curt Lund · Presley Martin · Charles Matson Lume · James Meyer* · Ben Moren* · Monica Moses Haller* · Brian Holmes · Sarah Nassif* · Lisa Nebenzahl* · Kimber Olsen · Kristin Maija Peterson* · Sonja Peterson · Niki Pico* · Alison Price · Lindsay Rhyner · Mona Smith · Moheb Soliman · Sandra Spieler · Holly Newton Swift* · Keith Taylor* · Moira Villiard · Megan Vossler* · Josh Winkler 
* Artists whose work will be on view at NewStudio Gallery are indicated above with an asterisk.