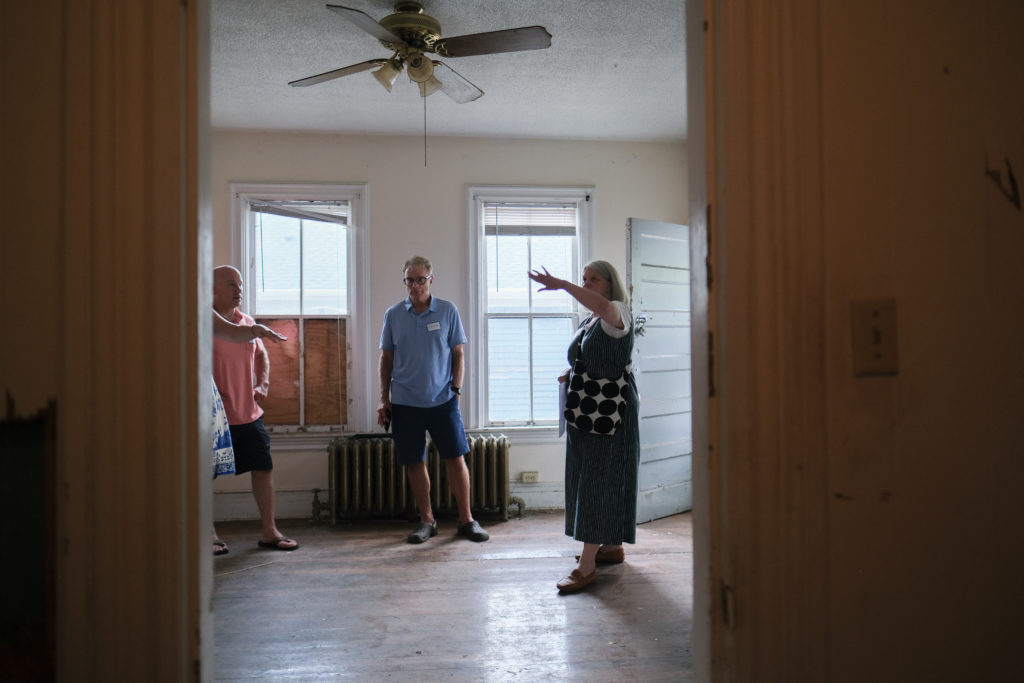 by Paul Bard
Another 19th century home in the West End has been saved from likely demolition, thanks to efforts of the Little Bohemia Association and Historic St. Paul. 
The Galvin–Shearen House, a one-story cottage-style home at 47 Douglas St., has been vacant for several years and owned by St. Paul's Housing and Redevelopment Authority (HRA) since 2010. It is now scheduled for a complete makeover.  
Saint Paul historian Jim Sazevich researched the home and found that it was built in 1883 by Irish immigrants Henry and Mary Galvin. Sazevich also discovered that it was originally located on an adjacent lot at 269 Harrison Ave. Henry Galvin was one of the first policemen in the city, serving from 1856 to 1892. He was well known and admired for his "good-natured bearing, pleasant smile and soldier-like performance of duty," according to an 1885 story in the St. Paul Globe. 
In 1897, the home was sold to David T. and Mary Shearen, who moved it to its present location on Douglas St. in 1912 to make room for their new, larger home, which still stands at 269 Harrison Ave. David and Mary's son, David J. Shearen, lived at 47 Douglas until 1982, thus keeping the home in the Shearen family for 85 years.  
After years of neglect, the house was sold to Historic St. Paul in June of this year and will undergo a thorough rehab, following plans drawn up by St. Paul architect Sylvia Frank, of Carlsen & Frank Architects, LLC. Historic St. Paul's Executive Director Carol Carey credits neighbors from the Little Bohemia Association for their dedication and for the "huge, positive impact" they have had in rehabilitating vacant properties in their neighborhood. Construction on 47 Douglas St. is expected to start this Fall, and finish by Spring, 2022.  
Paul Bard is a lifelong St. Paulite. He has served on the board of the Community Reporter since 2017.