On Saturday Dec 7, 2019: 10 a.m. to 5 p.m. at Realife Cooperative, 170 East Emerson Ave, West St Paul, come to appreciate, buy and meet local artists at the Realife Cooperatives special holiday show.
James Harvieuxis a Wood Artist with more than 40 years of wood turning experience. He is a master at using different woods in order to expertly show the colors and textures desired in the piece he is creating. He is adept at enhancing the beauty of each vessel, having the ability to "read" the wood with which he is working.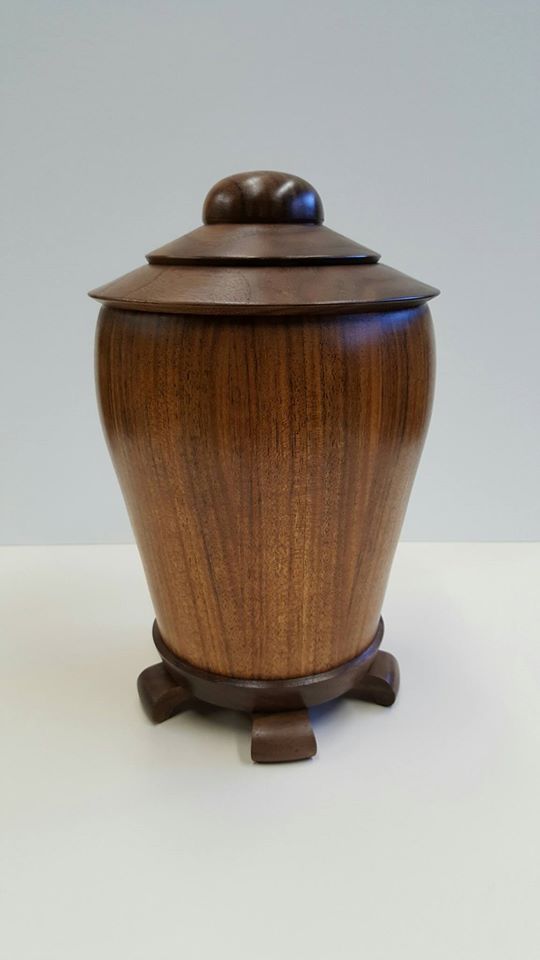 Erick Wiger works primarily in three-dimensional media, (sculpture, glass and pottery) describes his art as "largely nonrepresentational and intuitive. The forms tend to be very organic. I find I'm increasingly interested in bringing some of the fluidity and spontaneity of the glass into my ceramics and some of the textural elements of the ceramic pieces into my glass work."
Jeanne Wiger, author, therapist, watercolors and printmaking. Her studio art includes work in collage, watercolor, printmaking and sculpture. Recurrent themes in her art reflect her commitment to spirituality, human development, native cultures and nature.
Robert Qualls, is a jewelry artist using natural elements. "Currently, my jewelry work has a twofold focus. One is on animal medicine pieces, which are usually commissioned and are created in concert with the intended wearer. The other is the creation of abstract forms that evolve without a preconceived design."
Other Realife Cooperative artists are included in this event.