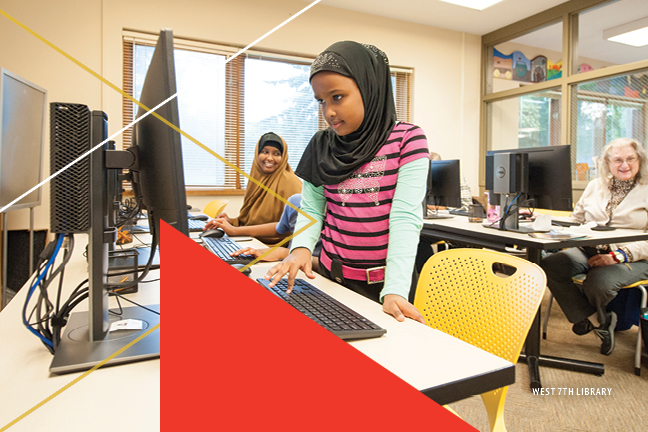 by Leslie Spring, library manager
Kaleidoscope: Performing Arts for the Very Young, free family-friendly programs geared towards kids ages birth to kindergarten, is back this May at Saint Paul Public Library! Programs will be hosted at 11 of our locations, including live musical experiences, dance and more. West 7th Library will be hosting the two sessions below, and you can visit the online calendar at sppl.org for more events and information. No registration is required.
MN Opera: Stories Sing! on Thursday, May 9 at 11:30 a.m. Watch as a professional opera singer gives a new perspective on reading. The Minnesota Opera presents an innovative program bridging traditional storytelling and music. Children and families will have a chance to sing along during this interactive hour as a book comes to life.
Play With Music on Thursday, May 16 at 11:30 a.m. Kids will enjoy participatory music experiences and have the opportunity to create and collaborate while building community through songs and creative movement.
Did you know that Saint Paul Public Library offers free health and wellness programs for adults and children? Programs are located throughout St. Paul and include Sahaja Yoga meditation, free social worker support, Highland Block Nurse in-person consultations, and snack programs for youth. Find out more at sppl.org/wellness.
Saint Paul Public Libraries will be closed May 6 for staff training and May 25-27 for Memorial Day weekend.
West 7th Library Hours
Mon 12:30-8pm. Tue 11:30am-5:30pm. Wed 10am-5:30pm. Thu 12:30-8pm. Fri 10am-5:30pm. Closed weekends, holidays. Info: 651-298-5516