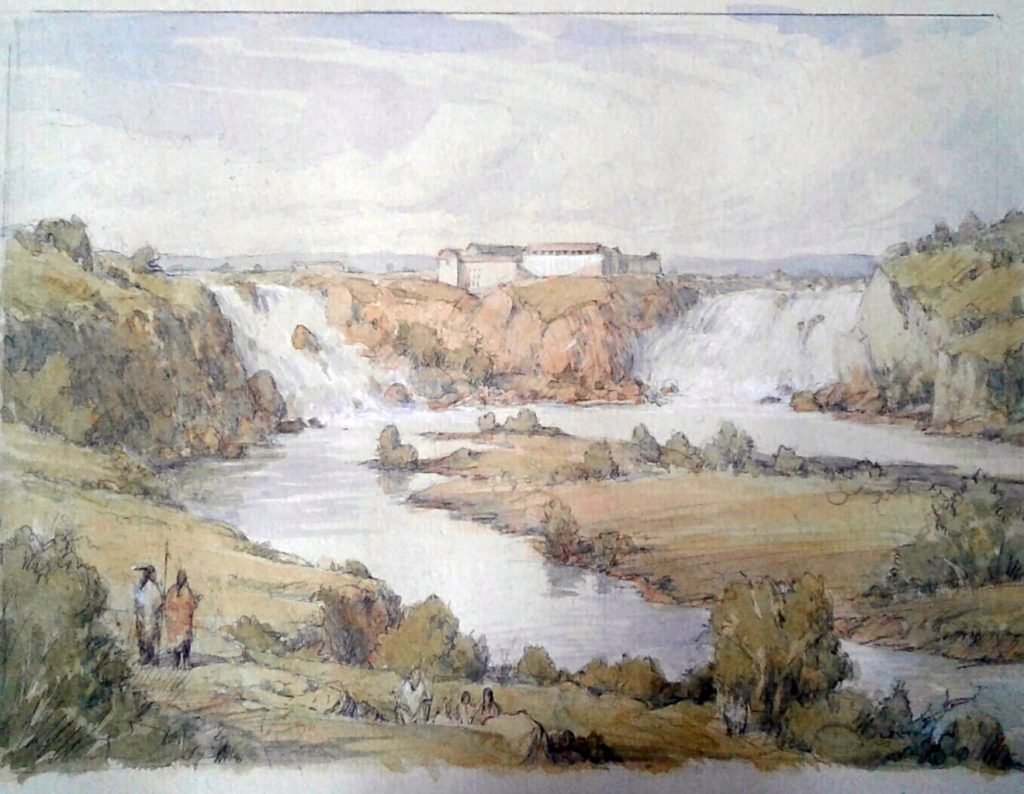 The 12th annual West End Neighbors Garden and History Tour, Saturday, June 8, 10 a.m. to 4 p.m. The tour map and 60+ page history guide are available free on tour day at the Federation plant sale, 974 West Seventh.
Despite the late spring, your neighbors will have their gardens ready and the history booklet will document their neighborhoods: West Seventh to the river, Jefferson west to Fort Snelling. The history begins with the impact of the glacial age.
Lake Agassiz and the Mississippi River Gorge
Two million to 10,000 years ago, glaciers advanced into Minnesota and then retreated. As they melted, they formed Lake Agassiz which became the largest fresh water lake in the earth's history. The lake's outflow was catastrophic to the south, since northern glaciers prevented a northward flow. The draining river to the south carved a gorge, the current Minnesota River, called the Glacial River Warren. From St. Anthony Falls in Minneapolis to St. Paul's downtown, the Mississippi and Minnesota Rivers enter their most confined stretch — known as the gorge — with glacial terraces lying more than 100-feet above. The gorge filled with the waters to the top of their bluffs, and a great waterfall was created at downtown St. Paul. Powerful erosion forced the falls to retreat over 7,800 years back through the West End.
The Bartusch farms, gardens of West Seventh
Gustav, a butcher, was the first Bartusch to settle in St. Paul. He immigrated in 1878, his wife Marie arrived in 1892. They farmed at 1271 Montreal where the Highland Park swimming pool was located.
Gustav's brother Ernest and his wife Guste Bartusch immigrated in 1882 with children Martha, Otto (1878-1949), Paul (who listed his birth city as Hamburg) and Willie. They farmed at 1409 West 7th. Ernest, and sons Otto, Paul and Fred were butchers; Willie was a sausage maker/butcher. Otto married Johannah Forsmoe of Norwegian Wisconsin parents in 1904 and developed his farm nearby at 1164 West Seventh with his brother Paul. Gustav and Ernest's brother William, also a butcher, immigrated in 1883; his wife immigrated in 1907, and they lived at 943 Bayard.