The John Lewis House project at 412 Goodrich has been completed, coordinated by Historic Saint Paul, which offers big thanks to John Yust (architect), Fred Livesay (carpenter) and their friend Alex Yerks for creating this. The house is being sold this spring.
A small and socially-distanced open house for nearby neighbors will be held on May 31. Please register for the event by responding to info@historicsaintpaul.org.
To make this experience available to all, a virtual tour is being created by Neinow Cultural Consultants. Neinow also produced a 360 Tour as renovations began in 2017, and this is available at historicstpaul.org. Also check with the website for availability of the new virtual tour.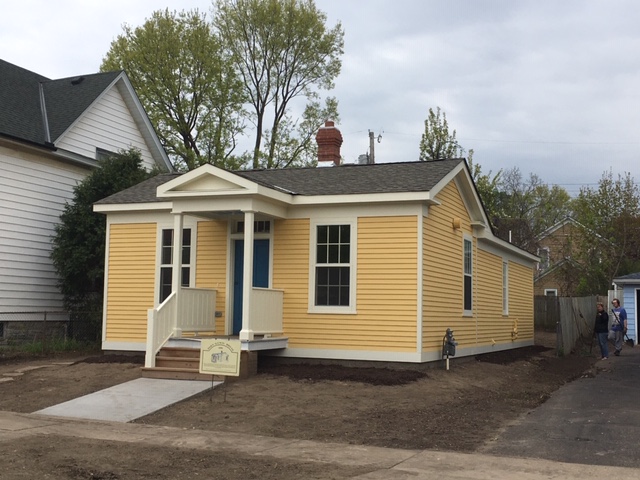 This project illustrates the enormous value of historic preservation. Historic Saint Paul leverages investment into under-resourced neighborhoods, and builds community pride by retaining and enhancing a sense of place and cultural heritage.