By Casey Ek
In the weeks leading up to the 2022 St. Paul Winter Carnival Lisa Jacobson, the new president and CEO of the St. Paul Festival & Heritage Foundation, is feeling the last-minute heat of bringing the celebration together.  Jacobson took up her role last August. 
Winter events have been taking place throughout January, but the Carnival kicked off on Jan. 28 and will run through Feb. 6. After the last two celebrations were partially or completely sidelined by the word that starts with 'C', Jacobson is eager to give St. Paul the community bonding experience many have been craving since the outset of the COVID pandemic, adding that her new role has given her the opportunity to flex her community organizing muscle, which she has been building for years through her past roles. 

Last year, the carnival was held as a drive-through event at the Minnesota State Fairgrounds, but the return to in-person programming this year is a welcomed changed, Jacobson, who has been talking with members of the public, said. 
"The people I've talked to are happy to hear that the things they got used to are again taking place for them," Jacobson said. 
Understanding that Omicron is on the public's mind, Jacobson is aware that some may feel nervous about returning to the celebration. That's why organizers have put in place a COVID safety plan. Additionally, Jacobson feels assured that most events will take place outside. 
Events will be free or low cost, but organizers are always accepting donations. That's why there's a series of fundraising events on this year's schedule. One such event is the carnival's first ever beard-growing competition, which had participants competing in three categories – Clean-Shaven, Lumberjack, or Freestyle – and then securing donations. It began Jan. 4 and was scheduled to wrap up Feb. 4. 
A new addition to this year's celebration is the Day of Good on Jan. 31. The event, which will be held at the Landmark Plaza, will allow the public to donate, food, blankets and blood as well as "spread cheer to seniors and children in the community," per the Carnival website. 
The King Boreas Grande Parade, slated for Jan. 29, and the Vulcan Victory Torchlight Parade, scheduled for Feb. 5, will be making their return. The former is scheduled to run from 2-4 p.m. and will proceed down West 7th from Rice Park. The Latter is set to run from 5:30-7:30 p.m. The Torchlight Parade will follow the 5th Street route, going Westbound on 5th Street, to Washington St. to 4th Street and ending at Market. Dispersal will be at St. Peter and Wabasha to Kellogg Blvd. Fireworks will follow at Rice Park.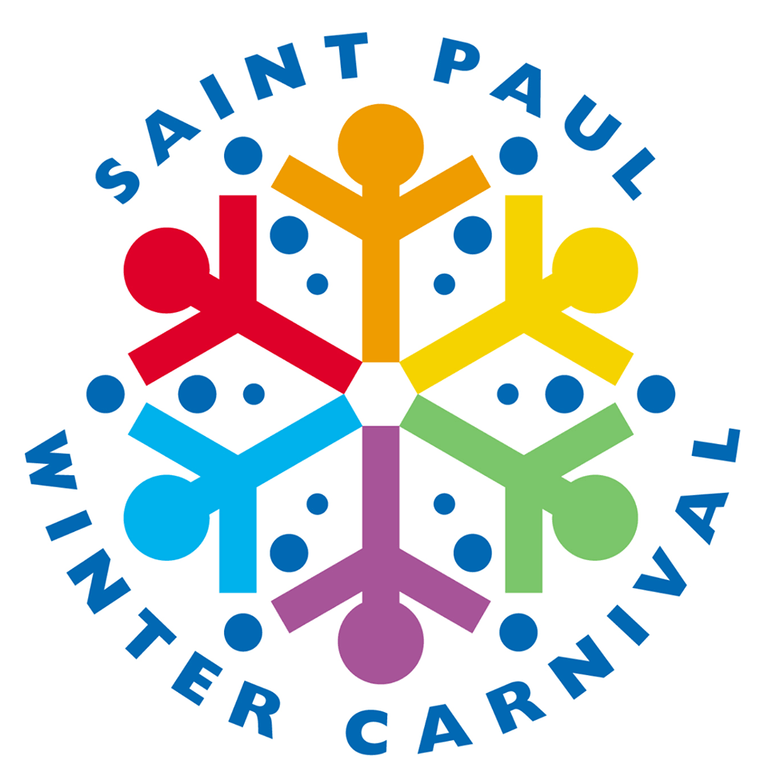 New events at this year's celebration include: 
Gangsters and Ghosts Walking Tours
January 27 – February 6 (pictured)
Stroll through skyways, inside buildings and along streets as CynCity Tours serves up history and hauntings in the heart of downtown Saint Paul. A portion of the ticket fee serves as a fundraiser for the Winter Carnival.

Winter Carnival Ice Palace Minecraft Event Sunday, Jan. 30
Winter Carnival Historian Bob Olsen, one of the world's leading experts on ice palaces, has partnered with Victoria Theater Arts Center (VTAC) by creating and recording a lecture on the history and engineering of the regal abodes. Minecraft players will use the lecture to learn how create their own ice dwellings in a special arctic biome on the VTAC server. On Jan. 30, Olsen will tour and choose his favorite virtual ice palace. The public is welcome to register and participate in the contest for $5 (proceeds for SPFHF).

Saint Paul Winter Carnival World Cup Watch Parties: Wednesday, Feb. 2
The USMNT World Cup Qualifier is taking place at Allianz Field during the Winter Carnival – USA vs. Honduras in the cold and snow! The Winter Carnival is supporting local establishments as they host their own Saint Paul Winter Carnival World Cup Watch Parties. The Carnival was expected to announce locations on their website.

Pick-A-Prize Bingo for Kids & Adults
Saturday, Feb. 5
Open to all ages, this bingo event, held at Landmark Plaza from 1-3 p.m., will allow those who get bingos to pick a prize. 
For a list of events, visit Communityreporter.org.