by David Lamb
In a year that has become known for feeling to many like history's worst ever, things have been especially tough for small-businesses owners as well as their employees. The restaurant business, where many heavily rely on the tips of in-person dining and higher margins of serving alcoholic beverages, has been particularly threatened, with the unprecedented wave of COVID-19 infections that built throughout the fall only making things worse.
A longtime destination for dining and drinking—from the classic Italian fare of Cossetta's and steaks of Mancini's to trendy destinations like Bad Weather Brewing Co. and the Keg and Case food hall that have opened in recent years—the West End has not proved immune to the pandemic's headwinds. The Bay Street Grill, one longtime stalwart just off W. 7th on Randolph Street, closed in July, with its owners citing the uncertainty of the pandemic as well as personal medical issues.
In recent months, however, local entrepreneurs have turned their creativity to the pandemic, carving new solutions to survive the winter and outlast COVID-19. The novel innovations range from renovated facilities to new processes and business models. Waldmann Brewery & Wurstery (445 Smith Ave. N.), which relies heavily on the popularity of its sprawling biergarten surrounded by several of St. Paul's oldest buildings, installed an elaborate system that will warm its entire patio with 500,00 BTUs of natural gas radiant heat. "The effect is subtle and pleasant, since infrared heat takes time to soak into you," Tom Schroeder, the restaurant's owner, said, noting that he installed it without tents, canopies or plastic bubbles to create the safest dining experience possible.
Bad Weather Brewing Co. (414 W. 7th St.), another brewery and restaurant, was fortunate to have already invested in redoing its patio in the fall of 2019. After the pandemic hit, it worked with the city through the spring to expand its renovated patio across what had been the restaurant's front parking lot. Realizing the importance of heat for extending the outdoor dining season, Bad Weather's owner, Joe Giambruno, worked with a welding company to build a custom outdoor table, where bargoers can rest their glasses around an open, gas-fed fire.
Claddagh Coffee, a coffee house and homemade pastry shop with outposts in the West End (459 W. 7th St.) and Cathedral Hill (612 Selby Ave.) neighborhoods, converted from in-person dining to a service window over the summer, allowing customers to get their breakfast and lunch without stepping foot inside. "We created a whole new website for ordering online," said Mary Hogan-Bard, who owns the business. Heat lamps that Bard purchased for each of the shops will keep customers warm while they place orders outside.
One St. Paul mainstay since 1975, Day by Day Café (477 W. 7th St.), shook up its menu to keep diners streaming into its secluded outdoor garden and newly added outdoor seating along W. 7th over the summer and through the fall. In July, it added an outdoor wood-burning oven to its facilities, ushering distinctive pizzas onto its list of offerings (six oven-baked sandwiches will debut soon).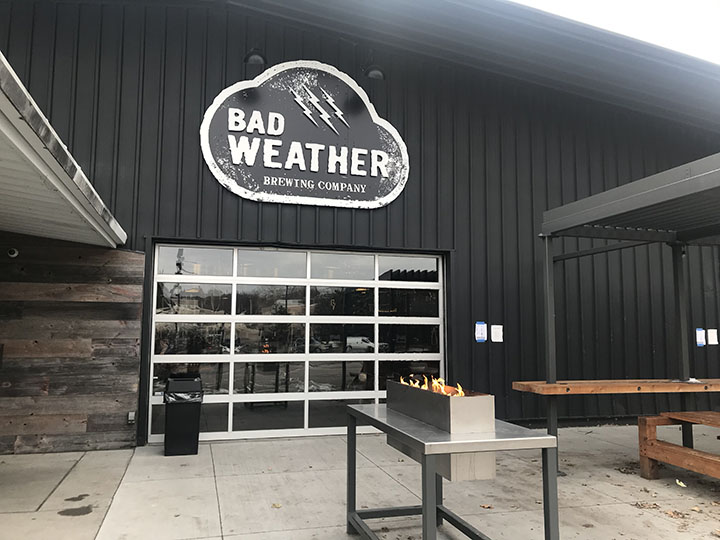 The café's owner, Greg Ekbom, viewed Governor's Walz's November 18 order to suspend in-person dining as a mercy of sorts, since the surging pandemic had left the business losing money in recent weeks. "Now, we can focus on takeout and delivery," Ekbom said, adding that the company had forged new partnerships with Door Dash and Grubhub and made its full menu available for takeout for the first time on November 21.
Coming at the end of a year that piled many other challenges on the restaurant industry, Walz's order was not universally embraced. "So much for encouraging innovation," Schroeder remarked, pointing out that the state-mandated suspension treated his customized open-air heated patio the same way as indoor dining. "Owners have already lost their shirts on 2020," he said, "[and] who survives and what this industry looks like in 2021 is anyone's guess." Giambruno conceded that while he understood the reasoning of the order, "that doesn't make it any easier."
According to several of the restaurant owners, the employees they have managed to keep on and their customers remind them why, in times of struggle, they keep going. "Early on in the pandemic, we didn't know how we were going to make it," Giambruno said, "but we've been blown away by the support that neighbors and regulars—and even the competition—have shown us." He said that the day after Walz's order, he and other restaurant- and bar-owners discussed over a Zoom meeting how they could get through it.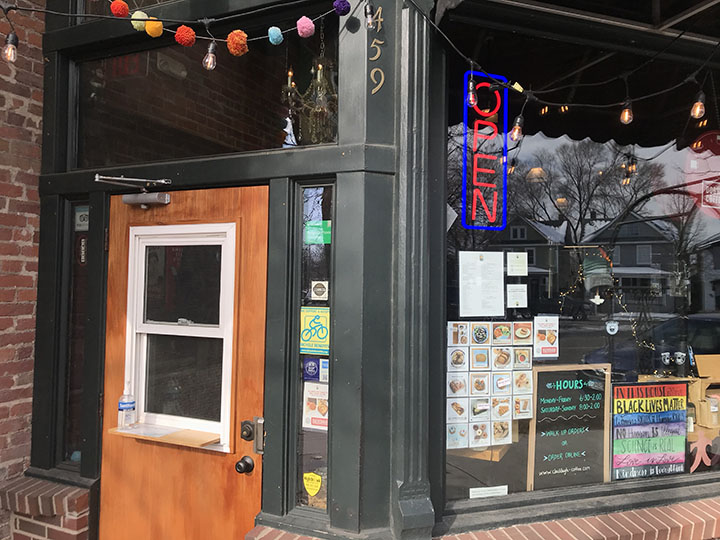 Schroeder described himself as "the luckiest guy in the world to work with the people at Waldmann" and serve its guests, saying, "We so badly want to survive for all of you!" To that end, local restaurant owners encouraged supporters to order takeout from their favorite haunts while in-person dining remains suspended.
Ekbom, whose children have for some time run the bulk of operations at the café he started 45 years ago, said that he keeps at it for them and for the customers. "When I drive down Grand," he said, "I see the restaurants that used to all be packed, and they're empty, closing down early. I worry about the next generation, with our politics so messed up that we can't even get a stimulus to folks who need it. Even if I didn't have kids in the business, I'm sure I'd have someone else looking to take it over, and I'd want to keep it going for them."