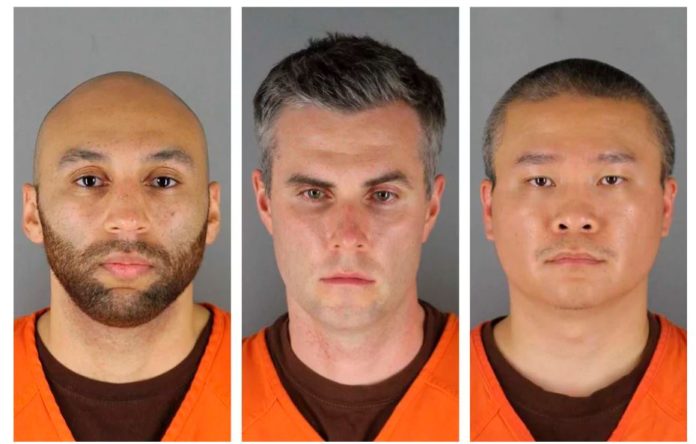 A federal jury found Thomas Lane, J. Alexander Kueng and Tou Thao, the former Minneapolis police officers who helped Derek Chauvin restrain George Floyd in the leadup to his death, guilty of depriving Floyd of his civil rights when they deprived him of his right to medical care.
"Today's verdict recognizes that two police officers violated the Constitution by failing to intervene to stop another officer from killing George Floyd, and three officers violated the Constitution by failing to provide aid to Mr. Floyd in time to prevent his death," said Attorney General Merrick B. Garland per a U.S. Justice Department release. "The Justice Department will continue to seek accountability for law enforcement officers whose actions, or failure to act, violate their constitutional duty to protect the civil rights of our citizens. George Floyd should be alive today."
Thao and Kueng were found to have deprived Floyd of his constitutional right to be free from an officer's unreasonable force when each willfully failed to intervene to stop former MPD Officer Derek Chauvin's use of unreasonable force, resulting in bodily injury to and the death of Floyd, the release further states.
A sentencing date was not scheduled as of this issue's publishing.