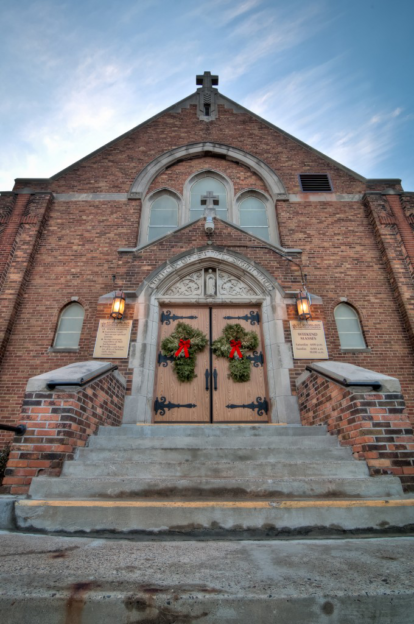 Sunday, September 8, 11 a.m. to 5 p.m.
Live Music, Games and Turkey Dinner, Raffle Auction and More! 398 Superior Street; ststans.org

FALL FESTIVAL AND TURKEY DINNER SUNDAY, SEPTEMBER 8 2019
Please join us for our annual Fall Festival, on Sunday, September 8, 2019 from 11am-5pm. The event will feature bingo, wheel of fortune, mini golf, kid store and games, live music, beer and hotdogs, white elephant garage sale, variety booth, silent auction, jar bar, bakery, and our famous turkey dinner with all the trimmings!
Dinner
The cost for the dinner is $12.00 for adults and $6.00 for children (12 of age and under). Avoid the ticket line and purchase your dinner ticket ahead of time! Advance ticket sales begin August 17th at mass. Dinner will be served 11am to 4pm. Carry-outs available.
Raffle
There will be cash prizes: 1st Place $1,000.00; 2nd Place $300.00; 3rd Place $200.00, 4th Place $25.00, 5th Place $25.00, 6th Place $25.00. Enclosed are two books of five tickets each. Each ticket costs $2.00 or $10.00 per book. We ask if you are able, to send in your filled-out raffle tickets and money to St. Stanislaus via mail or collection basket. Please do not use your weekly support envelope. Additional raffle tickets will be sold on-site at the event. Winners will be announced at 5pm.
Donations
Please help us with the following:
White Elephant garage sale-gently used items
Variety Booth-new items for adults and children
Jar Bar-new packaged candy or other goodies
Bakery Goods-sweets, jams and other treats
Silent Auction-gift cards and theme baskets
Adult and Child Prizes-new items big and small
Cash to purchase gifts is appreciated too!
Please bring your donation items to mass beginning August 12 or call Tim Lucas, Event Chair, at 651-336-7072, to make other arrangements by September 1.
Please reserve Sunday, September 8, for our parish. Invite your friends and relatives to come. Thank you for your help in making our Fall Festival a success. I encourage you to pray and ask God to bless this day and every day. Again, you are invited to contact me about any of your spiritual needs or questions.
Smile, God loves you,
Father John Clay, Pastor Emeritus
Father Dennis Thompson