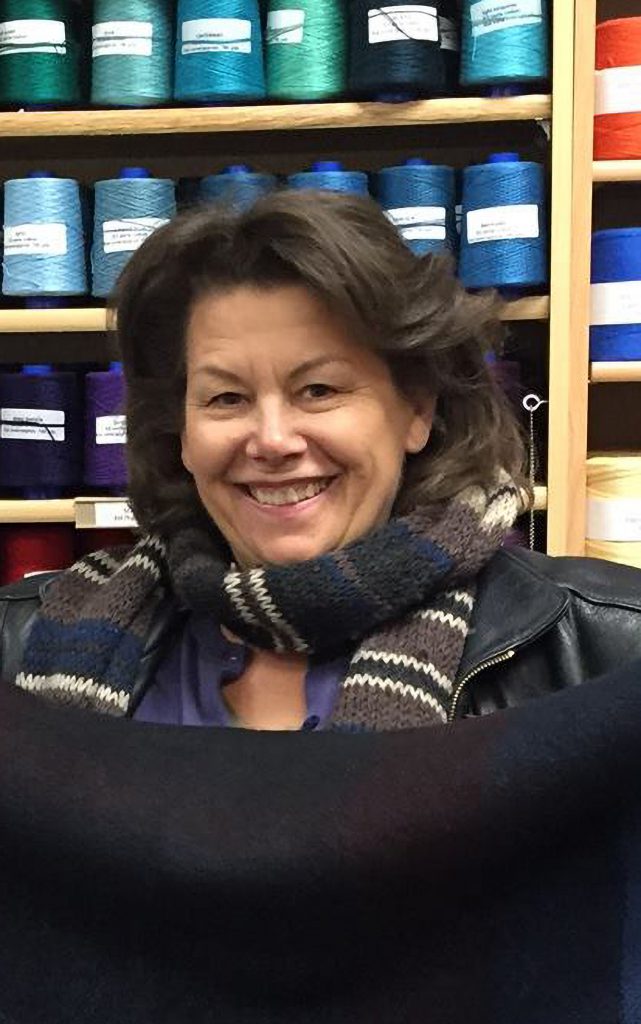 by Jerry Rothstein
LocalColor Artisans' motto — "Always Making Something" — is the literal truth. Artist Jeanne Ross has opened her storefront and artist studio on Randolph (next door to Triple 8 Collectibles — see page 5) offering a cornucopia of her work in many media over many years.
She comes from Czech (maiden name Stasny) and Irish stock, grew up in the Macalester-Groveland neighborhood (St. James, Derham Hall) and studied commercial arts at St. Paul Vo-Tech, leading to a designer job with 3M. Using the company's education reimbursement benefit, she earned a degree at St. Thomas in computer science and software engineering.
And during all this time, in addition to raising her daughter, she made art. Her natural artistry produced work in painting, sewing, weaving, clothing design and construction and, really, anything that caught her eye as a possible work of art (see her small furniture creations out of old wooden boxes).
After her 3M job was outsourced she held some other jobs, while planning for the time she would be able to open her own shop and studio. One thing she already had was inventory!
She has made her space on Randolph a warm, full room of paintings and prints; hand-woven goods in pure American wool, including scarves, throws, blankets and shawls; apparel art — have a look at the carry bags she has formed from old men's suit (I wanted the one in worsted with the Nordstrom label and pocket on the inside); hand-sewn dolls; small furnishings reclaimed from old wooden boxes; hand-decorated eggs; soda-fired stoneware.
Jeanne's plein air paintings with St. Paul and river themes are there, and also sets of notecard Reflections: Mississippi, Dawn, Nocturnal are among the most popular.
Finding this location was a real sign, and Jeanne is creating a place for viewing, conversation, sharing art works and finding beautiful gifts. She will also offer design services, such as logo design, and hands-on training in weaving, sewing, painting, traditional old-style stained glass, low-fire ceramics (she has a wheel and kiln available, and thousands of molds for slip-cast ceramics) and porcelain painting. Contact her to talk about individual instruction.
LocalColor Artisans, 895 Randolph Ave. See localcolorartisans.com or call 612-237-7594. Hours Mon-Sat 12-7 p.m. and by appointment.