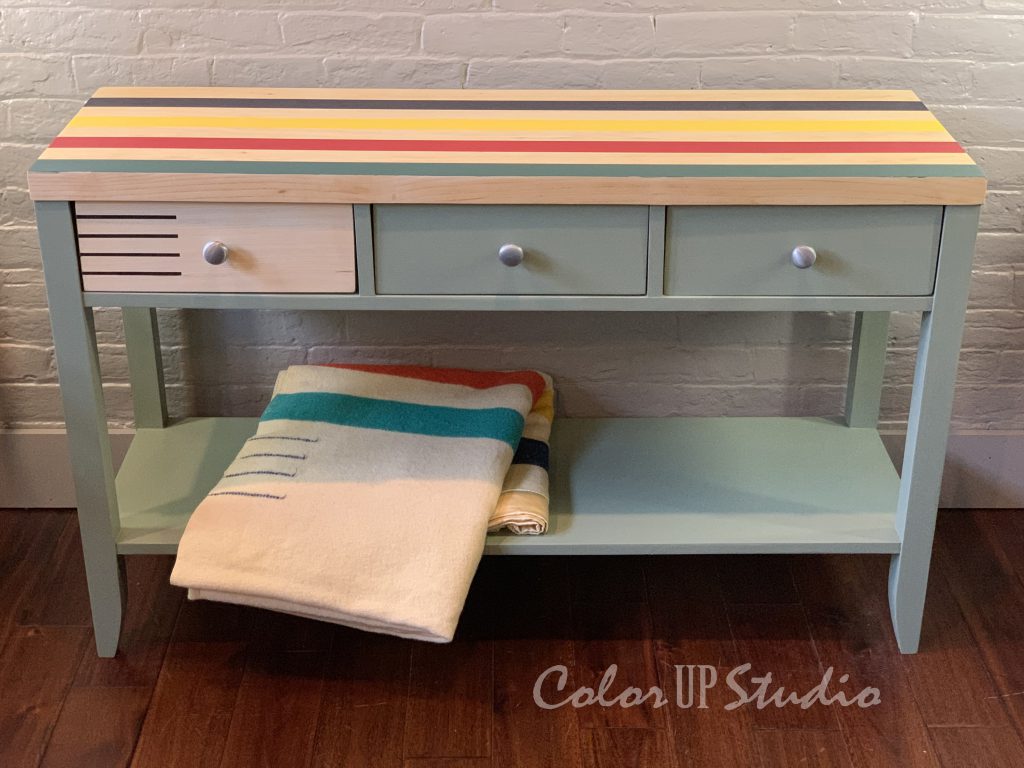 Making the world beautiful one piece of furniture at a time.
Ardell is an artist and visual designer who recently established Color UP Studio in the West Seventh area of St. Paul, where she has lived for 30 years.
Color UP Studio offers unique, creative, expertly painted furniture that can be seen at colorupstudio.com or by appointment. Yes, it is second hand furniture (a sustainable practice) that is selected with criteria such as solid wood, solid construction, and interesting structural design. Each piece is thoroughly cleaned, prepped and sanded then freshened with color, and becomes a one-of-a-kind object — delightful accent furniture — for the home, office, or get-away cabin.
Ardell is passionately painting furniture for renewed purpose. After losing her job due to corporate bankruptcy in 2018 (Herberger's liquidation) she started painting furniture and realized this renewable experience resonated with her personal story: she would face the future with renewed determination.
An educated and experienced artist (BFA – Bethel University and MFA – MCAD), Ardell has worked as exhibition designer, graphic designer, productive artist (commissioned to create 350 original pastels for a local hotel), gallery artist, artist-in-residence at Isle Royale National Park, liturgical artist, art teacher, and retail visual manager. "My entire career has always involved art and design. My head, heart and hands know no other way."
Color UP Studio participated in the recent Fall Art Crawl at the Schmidt Artist Lofts. "It was an affirming experience to see people's interest, receive oodles of compliments and make a few sales. However, it was quite an effort to move the furniture into the building and then out again afterwards. Seriously, I should go back to 2-D art!" The much-needed next step for this creative venture is to find a retail shop to display and sell the furniture. If you know of a space or are an interested shop owner — anywhere in Minnesota — please email to colorupstudiomn@gmail.com.