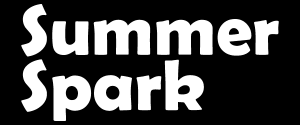 by Leslie Spring, library manager
Summer Spark at Saint Paul Public Library encourages kids and teens to have fun, stay active, and keep learning all summer long. Join in the fun by attending free programs at your library and earning prizes by completing reading and activity challenges! Drop by the library to pick up an activity log and calendar of events or print them online at sppl.org/summer-spark.
West 7th Library is hosting the following Summer Spark programming in June and early July:
Hooperina on Monday, June 17, 2pm.  Did you know you can hula hoop with your hair? Can you build a hula hoop house? Experience the fun of hula hoops with Hooperina. This show will inspire you to play with these retro toys in more ways than you thought possible.
Dodge Nature Center: Raptors on Monday, June 24, 2pm. Join us for an amazing exhibition of birds of prey. Meet a raptor up close and personal, and learn more about these beautiful animals.
America's Fun Science on Monday, July 1, 2pm. Bubble, burst, and boil! Science is a joyous and fun experience that can spark the imagination. Join in on the fun as Dr. Tyronne E. Carter demonstrates some cool visual science experiments! Audience participation encouraged.
Schiffelly Puppets on Monday, July 8, 2pm. "Rapunzel, Rapunzel Let Down Your Golden…Stair? Or This Isn't a Mother Goose Tale Folks!" Comic situations, puppet characters and morals are added to the story of Rapunzel to create an action-packed entertainment extravaganza.
The West 7th Book Club will be discussing Pachinko by Min Jin Lee on Thursday, June 27 at 6:30 p.m. Limited book club copies are available. To reserve a copy, call 651-298-5516.
West 7th Library Hours
Mon 12:30-8pm. Tue 11:30am-5:30pm. Wed 10am-5:30pm. Thu 12:30-8pm. Fri 10am-5:30pm. Closed weekends, holidays. Info: 651-298-5516