Photos by Casey Ek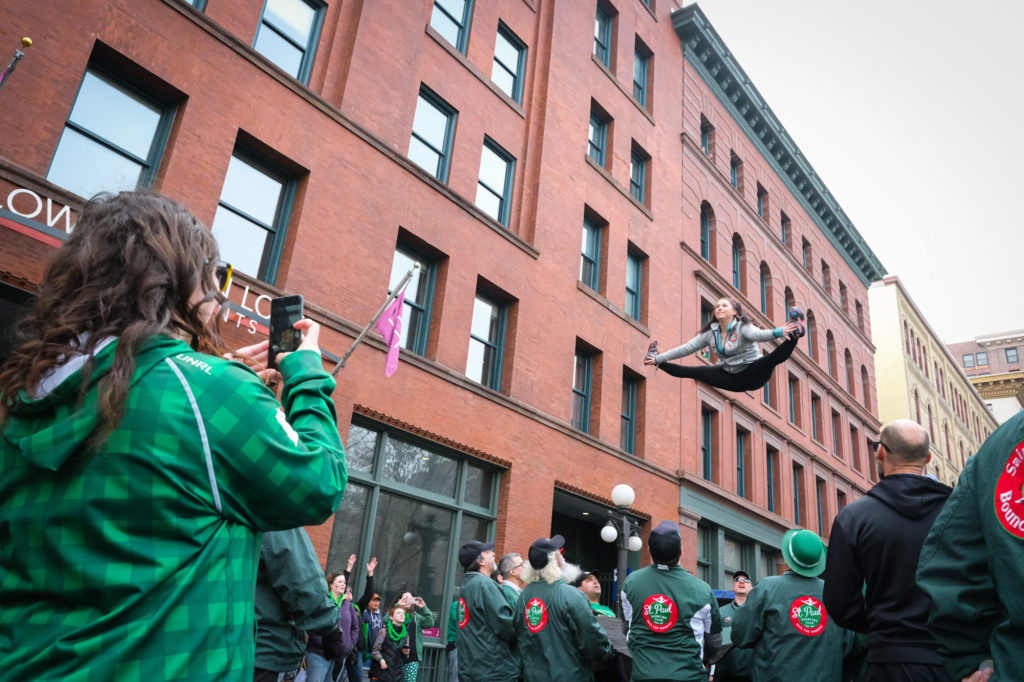 St. Paul's downtown burst into life Thursday, March 17,2022, St. Patrick's Day, as thousands poured into the capital city for its annual parade and festivities. Parade organizers reversed the route, this year as it ran from Rice Park to Mears Park before the masses filed into CHS Field for an inaugural "Ballpark Hooley" event designed to offset the costs of the parade and to raise money for local charities. 
Irish cultural events kicked off at the Landmark Center, where guests could watch live performances of the Rince na Chroi dance group, among other performers. 
The parade was canceled due to COVID in 2020 and was downsized in 2021 before making its big return this year.