Marlena Myles
A digital exhibition recently hosted by St. Paul-based Forecast Public Art in collaboration with the Hennepin County Multicultural Arts Committee brought together work by two locally based artists who use innovative forms to speak to social and environmental issues. (View the digital exhibition here: https://bit.ly/3bDCNPO) The Community Reporter sat down with each of them to discuss how they approach their work and craft pieces that speak to the challenges of our time.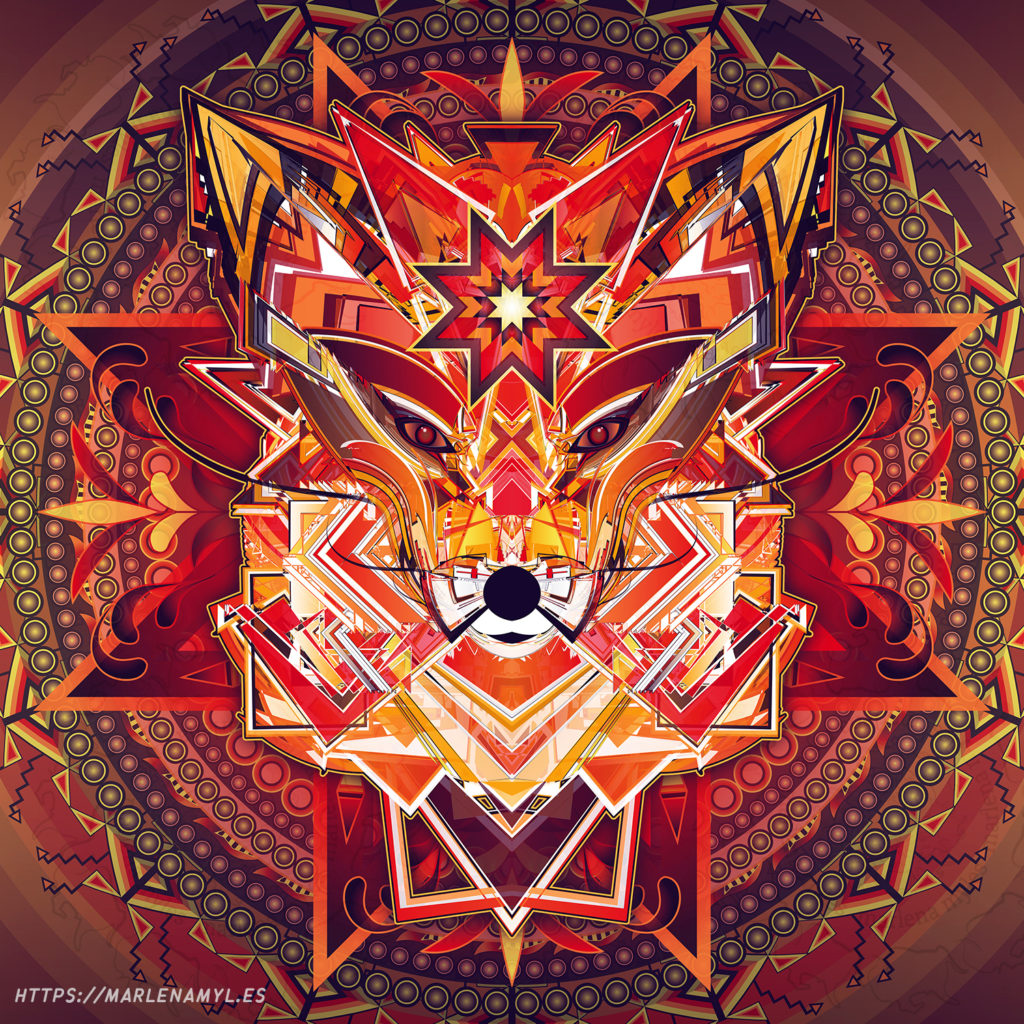 Raised in Minneapolis, Marlena Myles is a Native American (Spirit Lake Dakota, Mohegan, Muscogee) artist based in the West Seventh neighborhood who focuses on digital illustration.
You draw from a wide range of skills and employ different mediums in making illustrations and animations, designing fabrics and books. How do you approach these different modes and tools?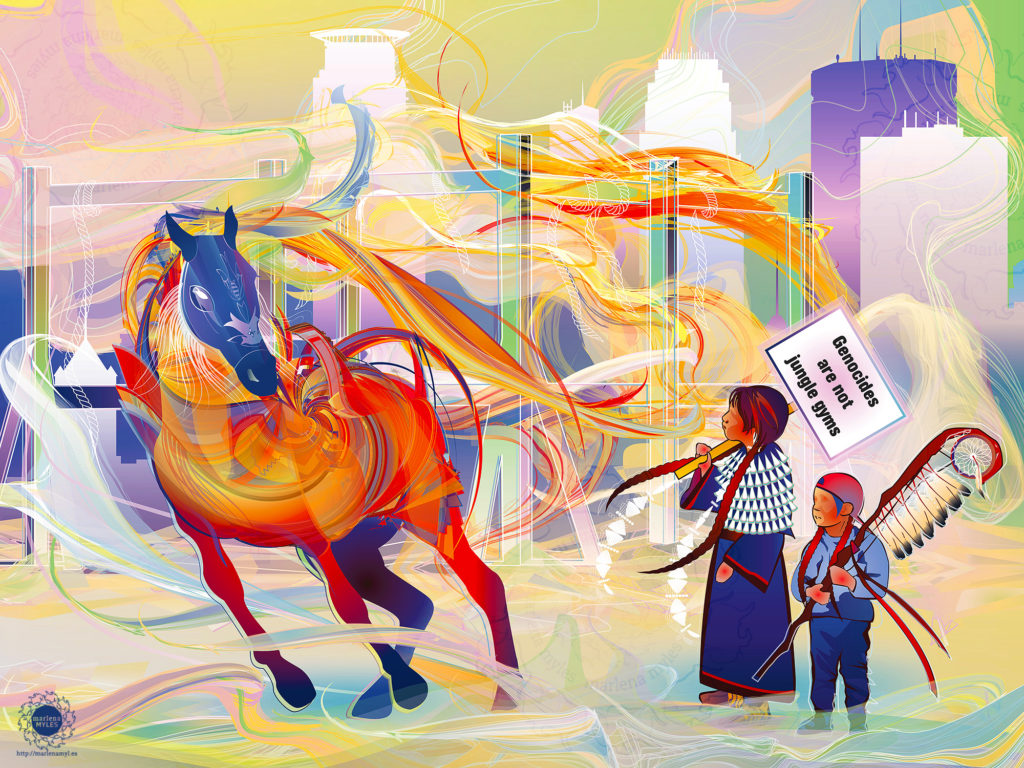 The underlying principle of everything I make is to educate people on Dakota stories that they may not have learned in school. That mentality informs the process and it is one of the reasons that much of my work is grounded in historical events.
The medium I've expanded into most recently is book publishing, where I launched an organization geared toward empowering other Native people to share their culture and stories. I'm looking to publish our first books in October. We just launched a mailing list that will highlight upcoming releases, you can sign up at wiyounkihipi.com.
What's your favorite place to spend time in St. Paul?
Imníža-ská at the present-day Indian Mounds Regional Park. When I first moved to the city, that was the area my friends and I were always staying at. Growing up in Minneapolis, I didn't learn a lot about St. Paul and in fact didn't even know the burial mounds existed until I was an adult.
The mounds are powerful for me because they prove that Ingeneous people have a place here. I went to the now-defunct Four Winds American Indian magnet school in South Minneapolis, and we were never taught that nearby in Fort Snelling was a concentration camp for our people—it was described much more innocently, as a quaint settlement where people did things like churning butter. I don't want children to grow up as ignorant. This park is a symbol of our long history here and it shows how our history has been destroyed. There used to be forty-some mounds and now there are only about half a dozen. Recently, community members have begun to work to restore the power of the place. The fact that we can learn from our history and work together to restore sacred spaces is a lesson we can learn from Burial Mounds Park.
One of your pieces, the Dakota 38+2 Prayer Horse, addressed a scandal at the Walker Art Center in 2017, when it constructed in its sculpture garden a replica of the gallows upon which 38 Dakota men were hanged in 1862, the largest mass execution in US history. Why do you think that museum featured a piece that many found so hurtful, and how did you want your art to respond?
The Walker has committees of Native people involved with the organization who they could have asked about this and would have told the leadership it was a bad idea, but for whatever reason they chose not to. The way in which they neglected to learn about how Dakota people memorialize this story and teach it to our children struck a chord as well as the fact that they kept us out of the frame while they invited a well-known white artist to tell this story. Given that Native artists are still here and doing award-winning work, allies need to decenter themselves. I felt compelled to create the 38+Dakota Prayer Horse to show that we have our own way of telling this history.
What's on the horizon? This year, I'm designing a mural with the Chroma Zone Art and Mural Festival (chromazone.net) in the Creative Enterprise Zone on University Avenue in the Midway neighborhood. I'm also working on a project to create an augmented reality experience in Indian Mounds Park called the Dakota Spirit Walk with MōMōVA: The Moving Museum of Virtual Art and Pixel Farm Creative, to be released this July. Using an app on your phone, you'll be able to meet figures from Dakota culture as you walk along the trail—the Grandmother Earth, the Grandfather Stone, the Underwater Serpent and the Thunder Bird. I hope it will open people's eyes to how to honor the land. I hope that I can illustrate these spirits in a way that some Native people see the land, offering a specialized lens that our world too often lacks.
Find Out More about the Dakota Spirit Walk at motionpoems.org/projects and find free learning resources to accompany the installation on Myle's website, marlenamyl.es.